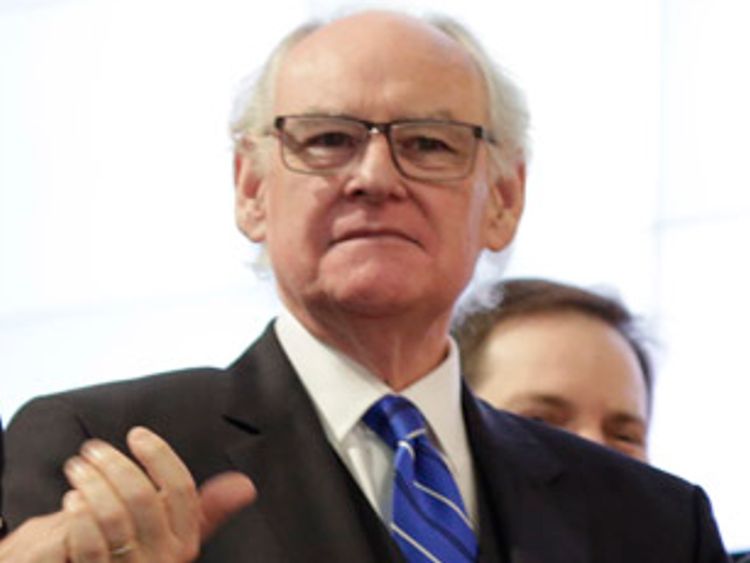 The chairman of the London Stock Exchange Group (LSEG) has held out an olive branch to the investor who tried to oust him following a decisive victory at a shareholder summit on Tuesday.
Sky News has learnt that Donald Brydon, who looked set to win the backing of approximately 79% of voting shareholders, wrote to Sir Christopher Hohn, founder of The Children's Investment Fund Management (TCI), to suggest a meeting in the coming weeks.
Mr Brydon wrote the letter within minutes of emerging relatively unscathed from an EGM which marked the conclusion of one of the City's bitterest battles for years.
With the final tally of votes on a motion to dismiss Mr Brydon still to be announced, sources close to the LSEG said he had been "vindicated".
A source familiar with his letter to Sir Chris described it as "conciliatory" in tone, inviting the activist to put their disagreements behind them and work together for the benefit of one of Britain's most important companies.
"He [Brydon] is basically telling Hohn that he remains an important shareholder and that the company wants to hear his views about the company's future," said the source.
The EGM, held in a London hotel, was sparsely attended, with Mr Brydon using a speech to justify boardroom decisions about the fate of Xavier Rolet, the LSE Group's recently departed chief executive.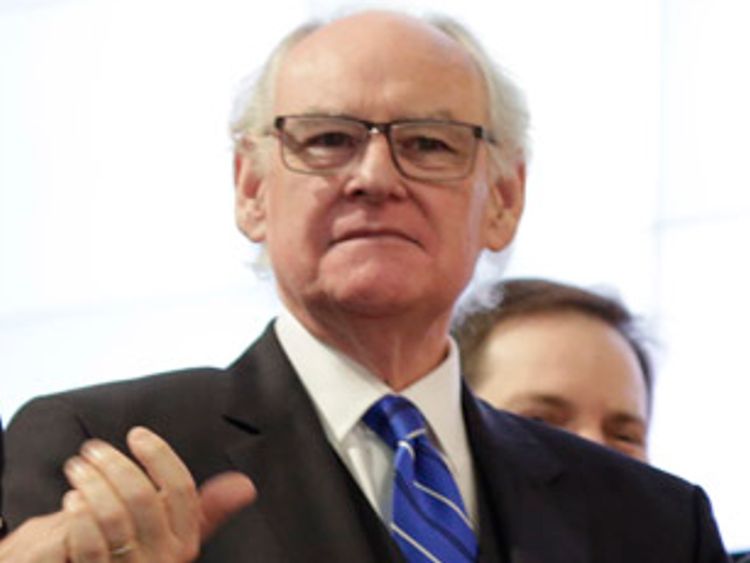 "United, your board will proceed to complete the identification and recruitment of the next chief executive of your company and continue to balance its judgements with only one motive: to govern your company effectively and properly in the interests of all its stakeholders," Mr Brydon said.
The majority of big City and international institutions backed Mr Brydon, including Aviva Investors, BlackRock and the Qatar Investment Authority.
The chairman plans to step down in 2019.
Sir Chris's prospects of victory had looked remote since two influential voting advisers, ISS and Glass Lewis, urged shareholders to oppose the resolution.
TCI's campaign had originally envisaged the reinstatement of Mr Rolet, but after an intervention by Mark Carney, the Bank of England Governor, the LSE Group boss resigned with immediate effect and said he would not return "under any circumstances".
Last month, the LSEG board wrote to TCI to accuse it of "damaging" one of the UK's most important companies by calculating "to upset the smooth execution of its succession plan" by carrying out a "public, concerted and highly personalised campaign".
The company's directors accused TCI of "negatively impacting Xavier Rolet's relationships with the board and has led to pressure on the company's relationships with its shareholders and other stakeholders".
David Warren, the LSEG's chief financial officer, has taken over as interim chief executive following Mr Rolet's sudden exit.
Sky News revealed recently, however, that Mr Warren has no interest in taking the job on a permanent basis.
Mr Rolet had been widely lauded for his transformation of the business into a key pillar of global markets infrastructure.
However, the row sparked by TCI's protests at Mr Rolet's "retirement" came as an even greater surprise to the City because he had planned to leave in any case if a merger between the LSE and Germany's Deutsche Boerse - which was ultimately blocked by regulators this year - had been completed.
The LSE Group and TCI declined to comment further on Tuesday.

Should you block ads? Adblocker
Read this on Sky News
Others are reading