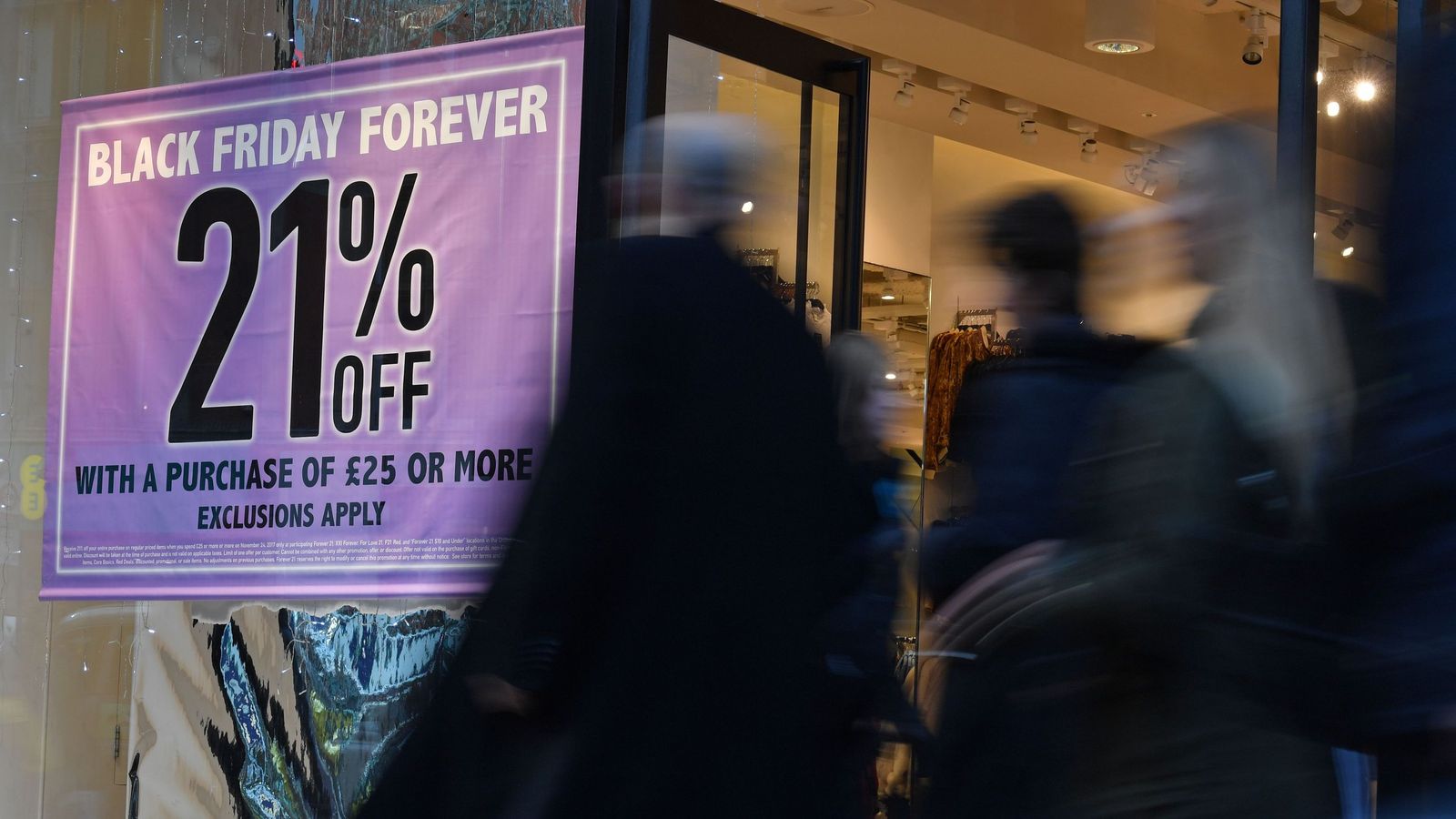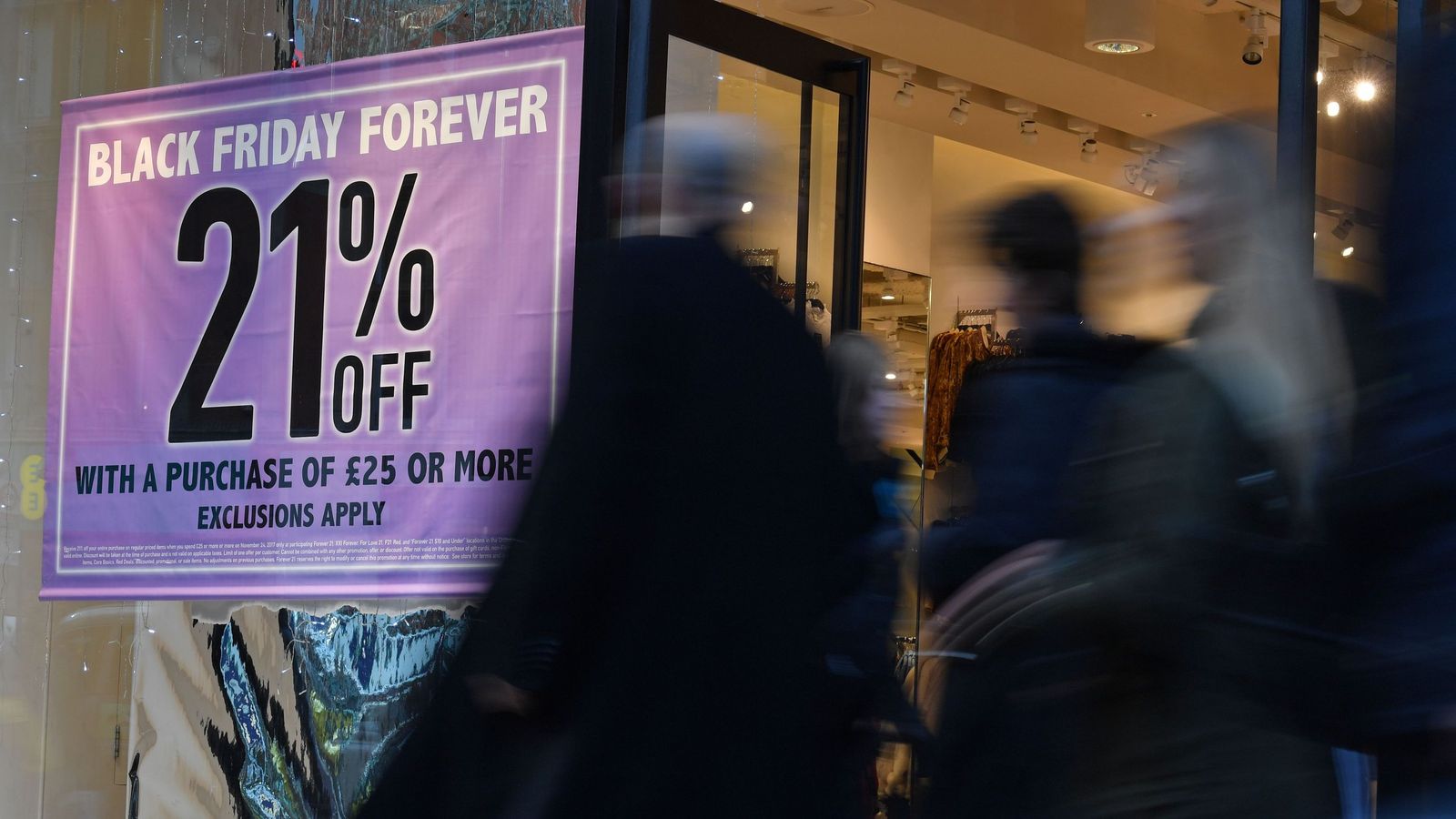 Black Friday helped retail sales grow by a better-than-expected 1.1% last month, official figures show.
Electrical household appliances were a key factor in boosting sales.
The figures appeared to allay some of the gloom surrounding the high street as rising inflation eats into household income, shaking consumer confidence.
The growth reported by the Office for National Statistics (ONS) beat the average expectation of economists that sales volumes compared with the previous month would increase by just 0.4%.
ONS senior statistician Rhian Murphy said: "Household goods stores had a good November, with a number of businesses saying that Black Friday promotions boosted sales."
The 1.1% growth in November was the strongest monthly figure since April. The ONS also revised up October's reading from 0.3% to 0.5%.
But the picture was less rosy when comparing the past three months with the same period a year earlier - smoothing out monthly volatility.
By this measure, sales grew by 1%, the weakest pace since May 2013.
The period covered by the ONS data included Black Friday on 24 November but did not extend to Cyber Monday on 27 November.
James Smith, economist at ING Bank, said the better-than -expected monthly figures should be treated with caution while there were few reasons to expect consumer spending to improve heading into 2018 - with wage growth failing to keep pace with inflation and signs of a stuttering jobs market.
Ruth Gregory, UK economist at Capital Economics, said the strength of November's sales might simply have meant spending brought forward from December, potentially knocking growth in the run-up to Christmas.
But she added that with inflation likely to fall back and some survey evidence of pay growth picking up "there should be some scope for retail spending volumes to pick up more momentum in the New Year".
The ONS data seemed to paint a gloomier picture than industry surveys.
Earlier this month, the British Retail Consortium said Black Friday had failed to provide a much-needed uplift with non-food retailers such as fashion stores struggling.
This week, retailer Dixons Carphone said it had enjoyed record Black Friday sales, despite weak demand for mobile phones that hit profits.
But home furnishings company Carpetright cut forecasts after warning of fragile consumer confidence.

Should you block ads? Adblocker
Read this on Sky News
Others are reading