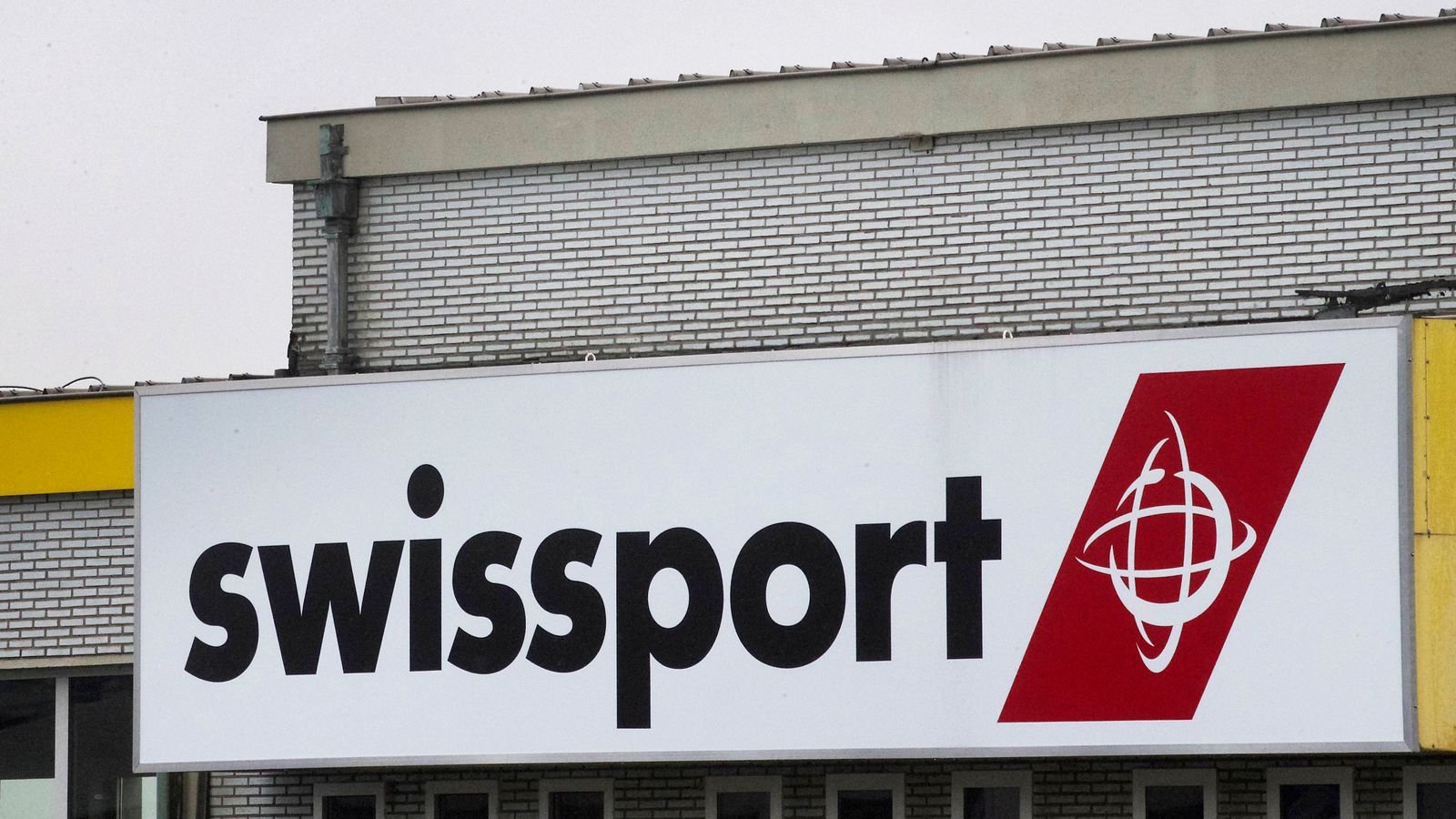 Airport ground handling firm Swissport is planning to axe 4,556 jobs in the UK and Ireland - half its workforce - due to the impact of the coronavirus.
Staff were being informed of the cuts on Wednesday morning.
In a memo seen by Sky News, Swissport's chief executive for western Europe, Jason Holt, said it had been "hit hard" by COVID-19 with revenues "almost completely lost".
Mr Holt said: "The unfortunate fact is that there simply aren't enough aircraft flying for our business to continue running as it did before the Covid-19 outbreak, and there won't be again for some time to come.
"We must adapt to this new reality."
He pointed to industry forecasts suggesting traffic may not recover to 2019 levels until as late as 2024.
While it had survived previous tough periods such as the aftermath of the 9/11 attacks and the financial crisis, the current collapse was of a different scale to anything in living memory, Mr Holt said.

Should you block ads? Adblocker
Read this on Sky News
Others are reading