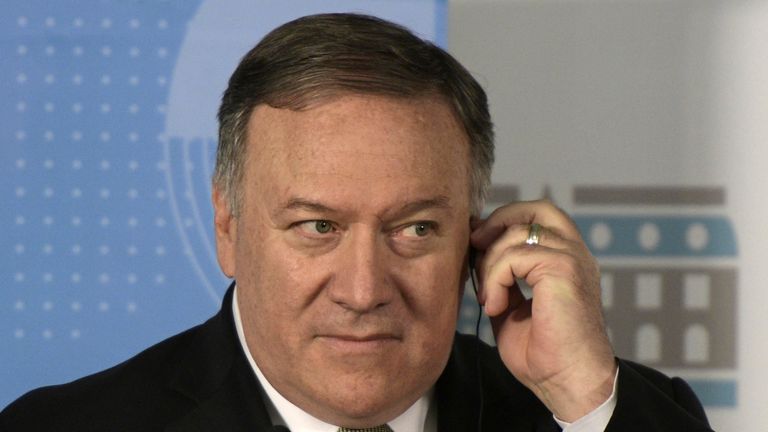 The Saudi government is preparing to present "material evidence" proving Iranian involvement in the weekend's attack against two major Saudi oil production plants.
At a news conference later in the capital Riyadh, a spokesman for the Saudi Defence Ministry will present Iranian weapons to substantiate claims that Iran was responsible for the attack.
"(We will) announce the final results of the investigation and present material evidence and Iranian weapons proving the Iranian regime's involvement in the terrorist attack that targeted Saudi Aramco's facilities in Abqaiq and Khurais," the Defence Ministry said in a statement.
Hours later, US Secretary of State Mike Pompeo will arrive in the Saudi city of Jeddah, where he will hold a news conference with the Saudi foreign minister.
He is expected to provide further detail on why the US government believes Iran was responsible for the attack last weekend which took out half of Saudi Arabia's oil production.
The former CIA director, who has admitted in the past that the agency sometimes lied and cheated to achieve its aims, must convince any sceptics that America is not lying about Iran.
It is thought Mr Pompeo will provide further evidence that the weekend attack was the consequence of cruise missiles, as well as drones, launched from Iran and not Yemen.
If the Saudi government does explicitly name Iran, it will represent a significant change in strategy for Gulf Arab countries, which have been reluctant to blame Iran for past attacks like those on ships in the Gulf earlier this year.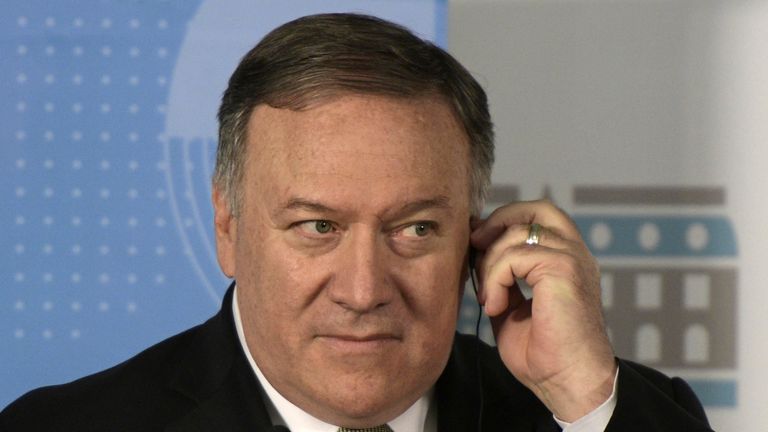 Saudi Arabia and its ally the United Arab Emirates would be on the frontline of any military escalation, explaining the caution and reluctance.
The Houthi rebel army, based in Yemen, allied to Iran and fighting the Saudi coalition, has claimed it carried out the weekend's twin attack using a fleet of drones.
However, a senior US administration official told reporters in Washington: "The Houthis claim that they attacked Saudi with 10 drones. The main oil processing facility at Abqaiq was struck at least 17 times. And a separate oil facility was struck at least twice by precision-guided munitions.
"So you can demonstrate that the Houthi claim does not stand up to scrutiny."