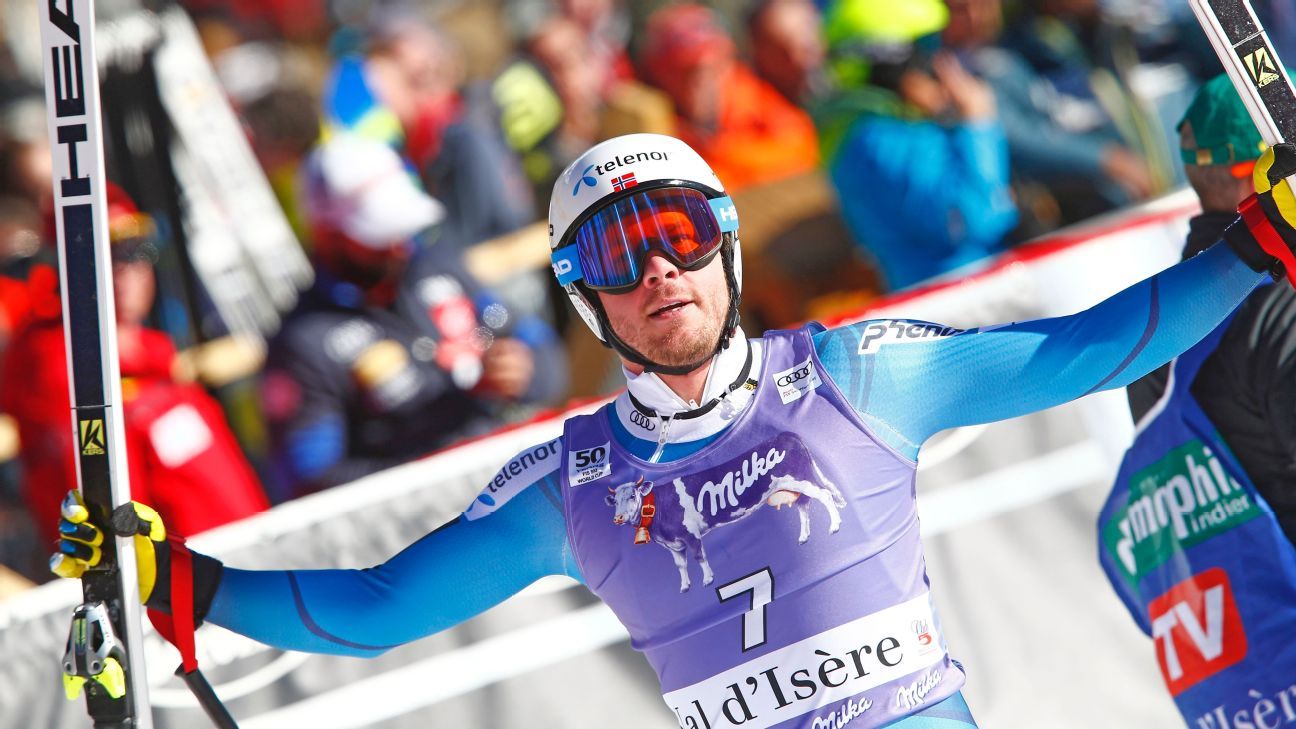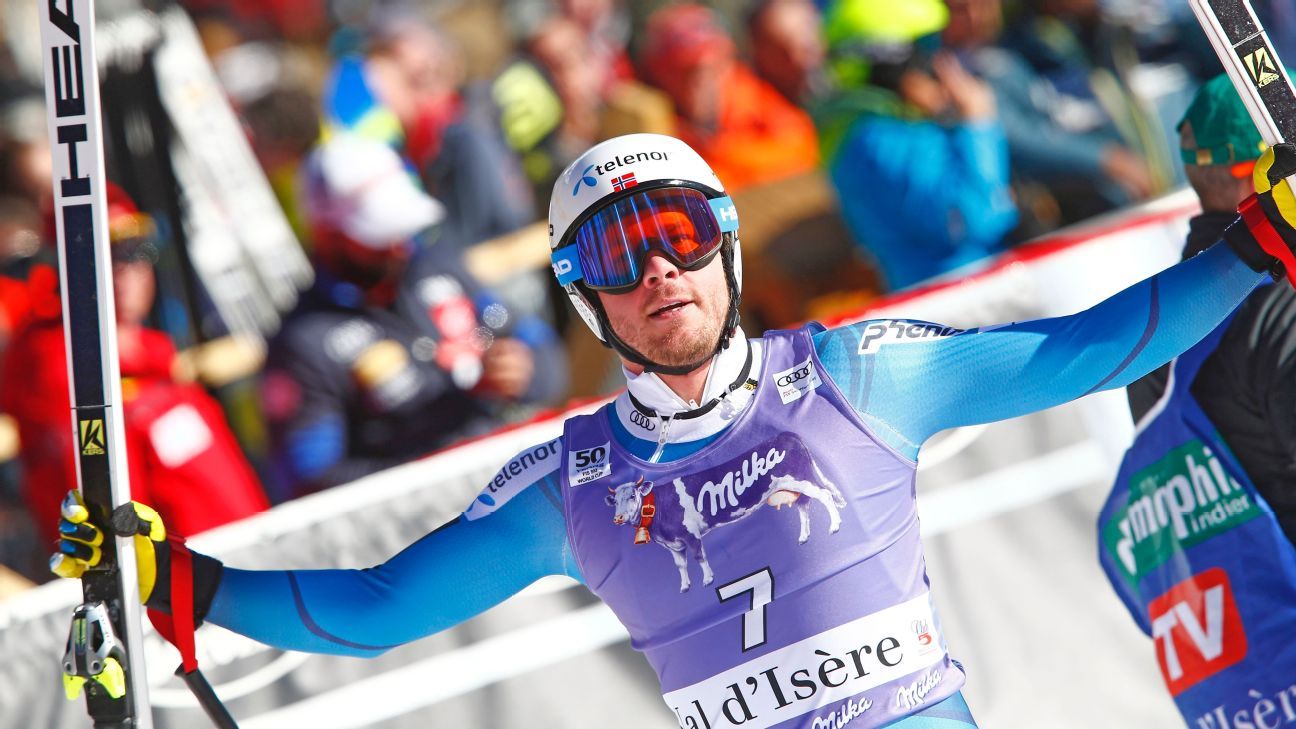 LAKE LOUISE, Alberta -- Kjetil Jansrud of Norway won the opening World Cup super-G of the season Sunday as he began his quest to capture a third consecutive title in the discipline.
Jansrud darted down the course in 1 minute, 33.52 seconds to eclipse Vincent Kriechmayr of Austria by a 0.14-second margin. Mauro Caviezel of Switzerland took third.
Jansrud is attempting to become the fourth man to top the super-G standings three seasons in a row. He would join Swiss standout Pirmin Zurbriggen, Austrian great Hermann Maier and Norwegian teammate Aksel Lund Svindal.
The Lake Louise super-G has long suited Jansrud and Svindal, who wound up fifth Sunday. The Norwegian tandem have won seven straight super-G races held at the venue, with Jansrud taking three and Svindal four.
American Ryan Cochran-Siegle tied for 12th place.

Should you block ads? Adblocker
Read this on ESPN
Others are reading