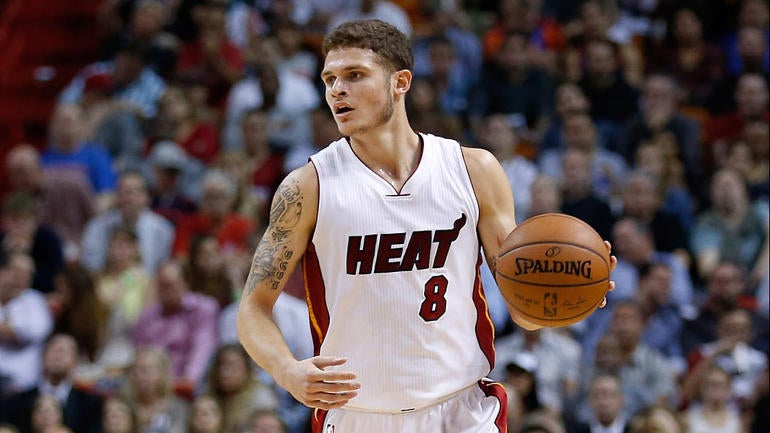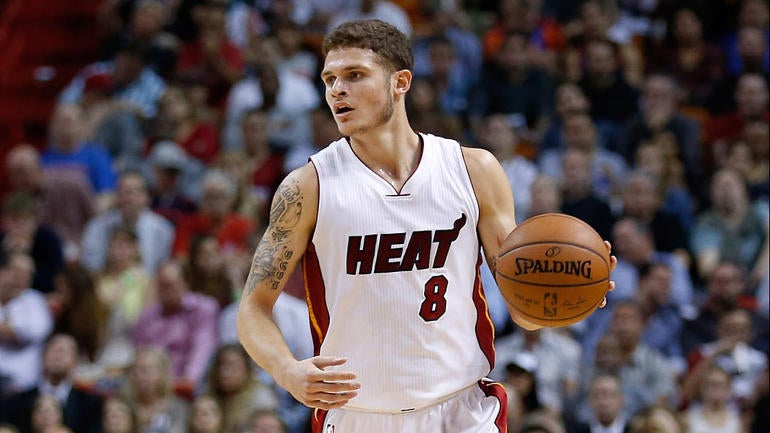 On Tuesday, the 76ers visit the Celtics and the Thunder visit the Warriors in the first two games of the 2018-19 NBA season. Fantasy basketball leagues everywhere are firing up drafts this weekend. Before you start picking players, you need reliable 2018 Fantasy basketball rankings to show you which sleepers to target in later rounds, which stars are poised for breakouts, and which busts could end your season early. The advanced computer model at SportsLine is as proven as it gets, helping owners identify Fantasy basketball breakouts, sleepers and busts. Last season, for example, it pegged Mavericks guard Dennis Smith Jr. as one of its favorite Fantasy football breakouts. The result: he went on to finish the season averaging 15.2 points, 5.2 assists and 3.8 rebounds, helping thousands to Fantasy championships.
Now, SportsLine has simulated the upcoming season 10,000 times and released its latest 2018 Fantasy Basketball rankings, along with plenty of sleepers, breakouts and busts. This model is powered by the same people who powered projections for all three major Fantasy companies. And that same group is sharing its 2018 Fantasy Basketball cheat sheets.
SportsLine's cheat sheets and 2018-19 Fantasy Basketball rankings, available for leagues on many major sites, are updated multiple times every day. Any time an injury occurs or there's a change on a roster, the team at SportsLine updates its cheat sheets.
This season, we can tell you the model is extremely high on Heat shooting guard Tyler Johnson.
Entering his fifth season in the NBA, Johnson saw his role gradually increase over the course of the last four years. In fact, in the last two seasons, Johnson has scored at least 11.7 points per game while shooting around 37 percent from beyond the arc.
He also has fast hands at the other end, averaging a steal per game and adding 78 blocked shots in the last two seasons despite playing fewer than 30 minutes a night. This season, the SportsLine Projection Model says he'll be a top-20 shooting guard, so his ADP of the 131st player off the board makes him an absolute steal.
SportsLine's 2018 Fantasy Basketball rankings are also extremely high on Magic guard Evan Fournier, who wasn't among the top 15 players at his position last season, but is SportsLine's No. 11 shooting guard for 2018-19. In fact, he's ranked similarly to players like Lou Williams, Nicolas Batum, Zach LaVine and Klay Thompson. Fournier averaged a career-high 17.8 points, but missed 25 games with an MCL strain last season.
With a frontcourt that now features Mo Bamba and Aaron Gordon, Fournier's backcourt scoring is going to be a critical component for a young Magic team that hopes to move into playoff contention. He's a breakout candidate whose ADP is the 13th shooting guard off the board.
The model has also identified a rookie point guard who could have more Fantasy Basketball value than an All-Star at the same position. This pick could be the difference between winning your league or going home with nothing.
So what Fantasy basketball breakouts should you be all over? And which guard will come out of nowhere to be a top Fantasy option? Visit SportsLine now to get Fantasy basketball cheat sheets from the proven model that powered all three major Fantasy sites and find out.

Should you block ads? Adblocker
Read this on Yahoo Sports
Others are reading