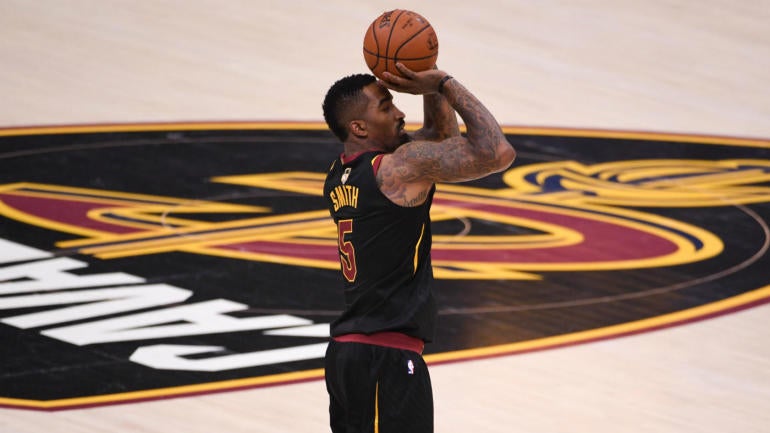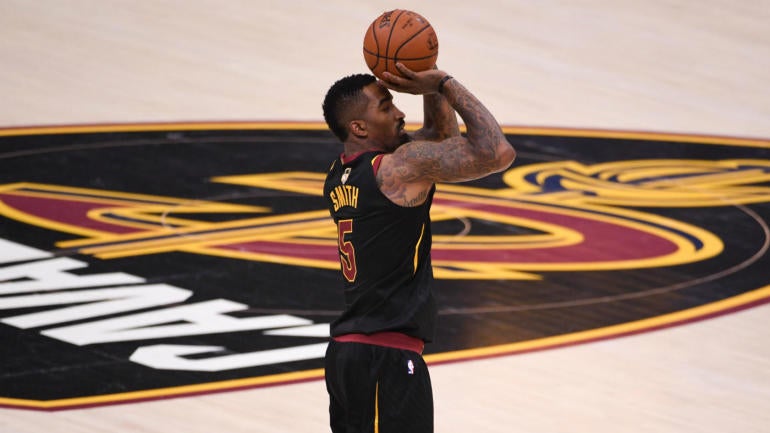 J.R. Smith is no stranger to drama or controversy. Just look to last season and you'd have to decided between him forgetting the score at the end of regulation of Game 1 of the Finals, potentially costing the Cavaliers the game, and him throwing a bowl of soup at a coach during a spat at the practice facility for his wildest moment.
Now, ahead of a new season, Smith has a new issue to deal with. According to his Instagram page, he was told by the league that he has to cover up his tattoo of the logo for the streetwear company Supreme or face a fine.
"So I was informed today that I would be fined every game if I don't cover up my 'SUPREME TATTOO' on my legs during games!!" Smith posted, along with some cry laughing emojis. "These people in the league office are something else!" he concluded, along with a middle-finger emoji.
Back in August, Smith posted a photo of the new tattoo, which features the increasingly popular Supreme logo on the back of his right calf. "#Work #SupremeTeam" Smith captioned the post.
This is not the first time that Smith has shown his affinity for the streetwear brand. Last season he wore a Supreme shooting sleeve during a game back in December. Additionally, Smith told Complex in late August that he wasn't paid to get the tattoo, he just likes the look.
Still, despite the fact that it isn't technically a paid advertisement, the league has a policy against displaying corporate logos.
"NBA rules prohibit players from displaying any commercial logos or corporate insignia on their body or in their hair," league spokesman Mike Bass told ESPN.
While on the one hand you can understand why the league has this rule, it also seems a little harsh to be fining Smith for the tattoo if he doesn't cover it up. Really, how many people are even going to be able to see it during a game anyway? Plus, there's little doubt that given his past transgressions, the league isn't cutting Smith any slack.

Should you block ads? Adblocker
Read this on Yahoo Sports
Others are reading