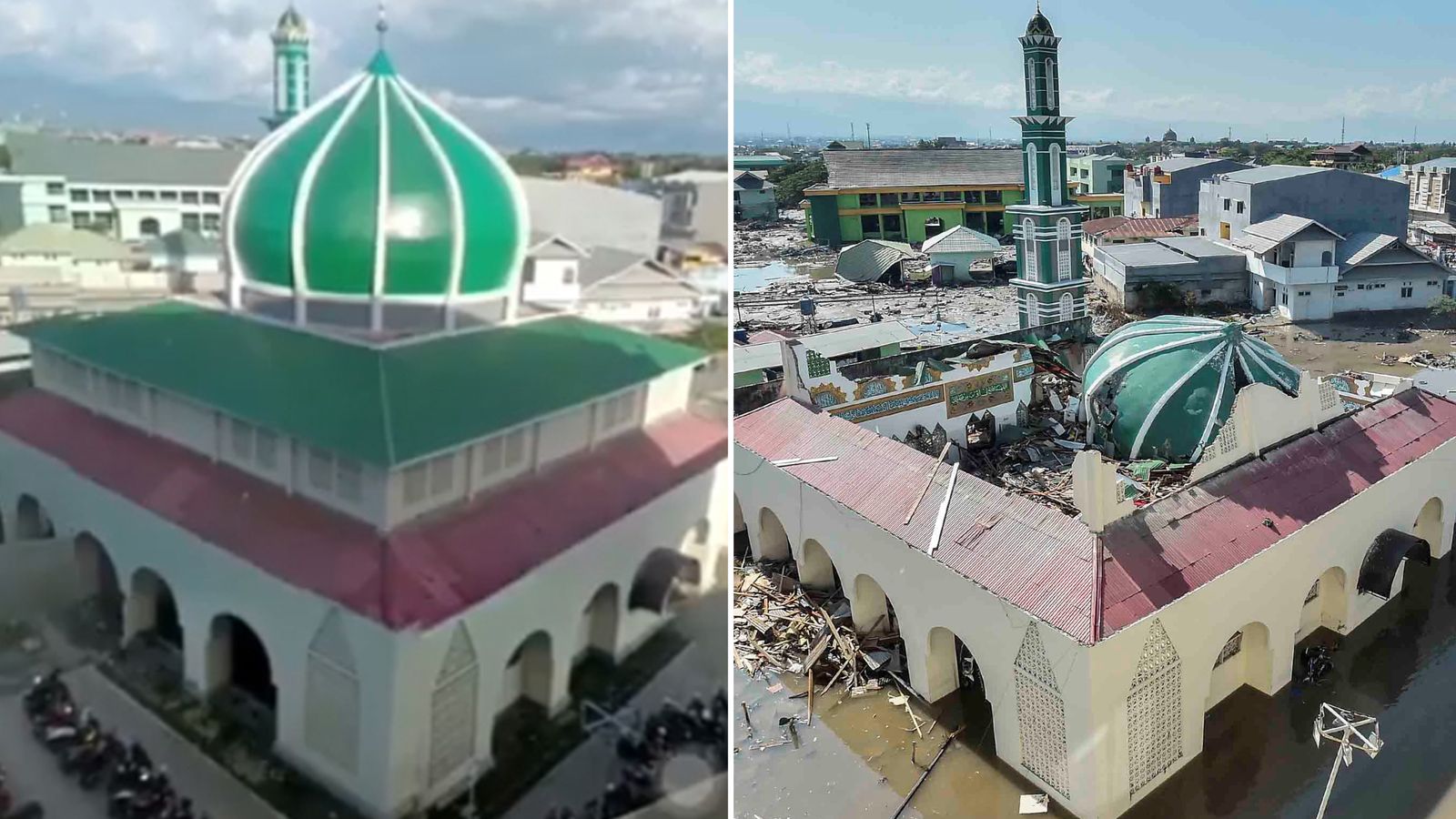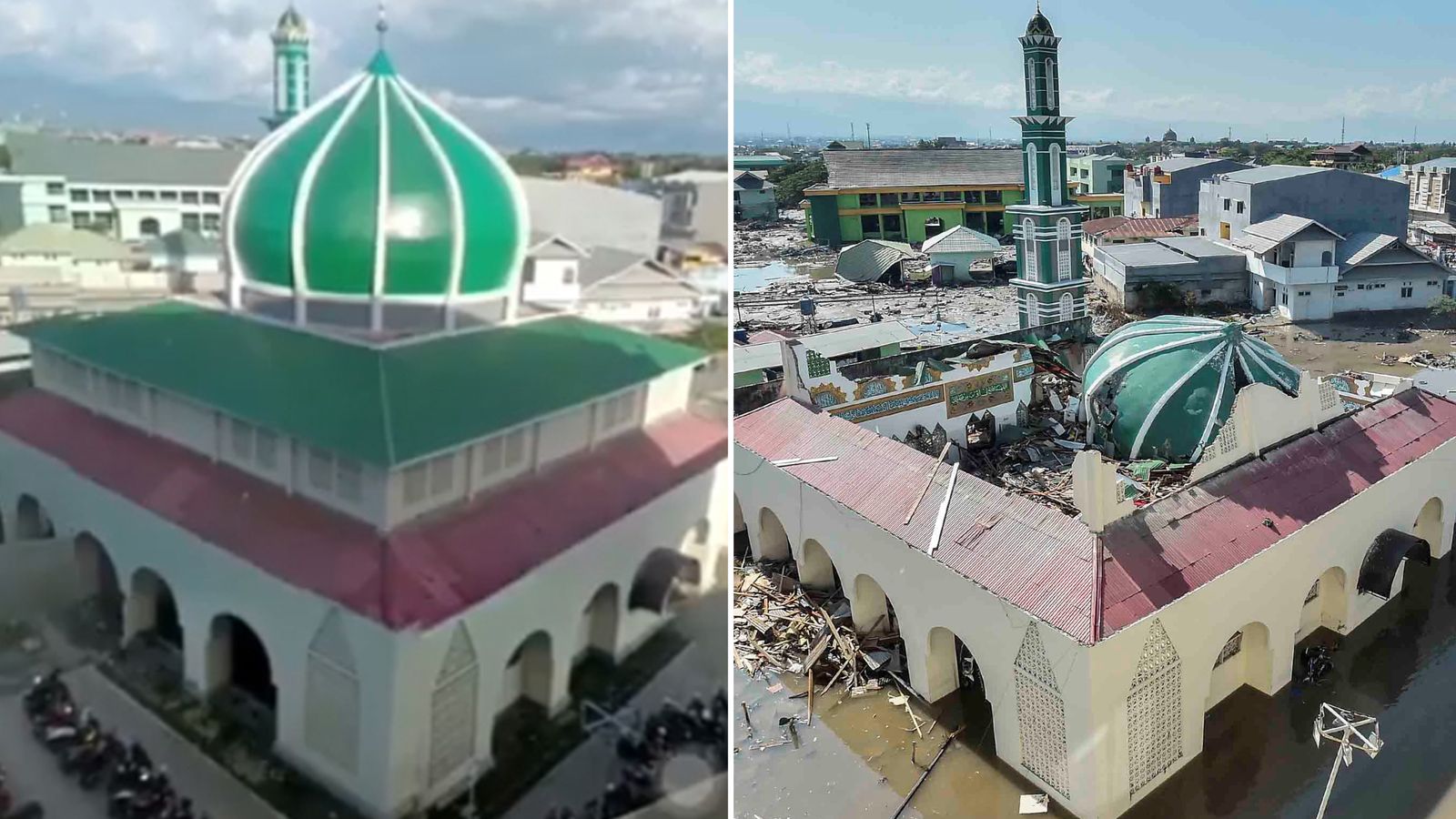 Images taken before and after the devastating earthquake and tsunami that hit the Indonesian island of Sulawesi show the extent of the damage.
The hotel
Among the buildings flattened by the shallow 7.5 magnitude earthquake was the Roa Roa Hotel, a cheap hotel that was popular with Indonesian travellers.
The bridge
The Palu River Bridge was at the entrance to the Palu River, a major watercourse that ran right through the centre of the badly hit town of Palu.
The mosque on the seafront
The Apung Mosque was a popular beauty spot but is now isolated after the bridge allowing worshippers to reach it from the shore was destroyed.
The newly renovated mosque
The roof of the Baiturrahman Mosque, about 150m from the beach, collapsed into its main prayer room, leaving its newly constructed minaret standing.
The university
Images of the Islamic University, which is also on the seafront, show debris piled up and the entrance and buildings around it wrecked.
The satellite's view
Images taken from space show the shifted sands of the bay around Palu and significant areas under water.

Should you block ads? Adblocker
Read this on Sky News
Others are reading