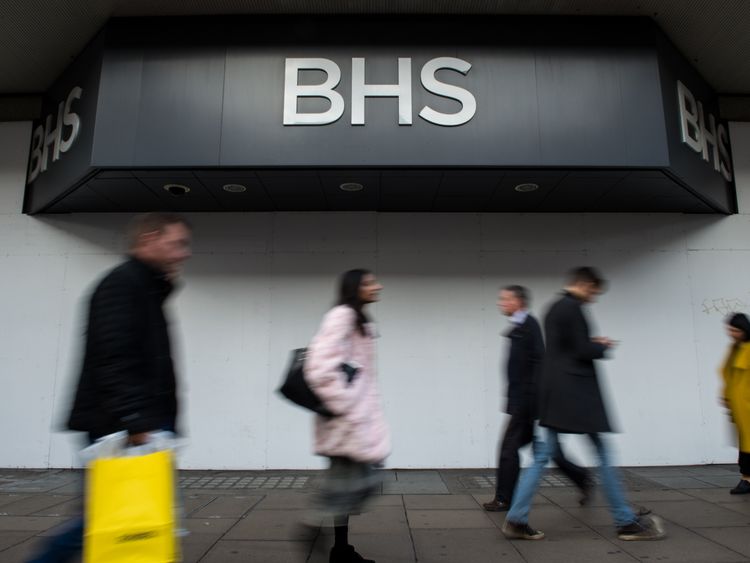 Former BHS owner Dominic Chappell has lost the appeal against his court conviction for failing to provide information to The Pensions Regulator.
Judge Christine Henson QC reinforced the view of the trial court that convicted him in January, as she criticised Chappell in court for being "evasive and unbelievable".
Dismissing the appeal at Hove Crown Court, Judge Henson said she would now re-examine the £50,000 fine issued against Chappell for the three convictions.
Chappell was convicted of three charges after being found guilty of failing to disclose details to the pensions watchdog as part of its investigation into the collapse of the BHS high street chain with the loss of around 11,000 jobs.
A former racing driver and three-times bankrupt, Chappelle was fined a total of £87,000 including £37,000 in costs, and ordered to pay £2,500 a month.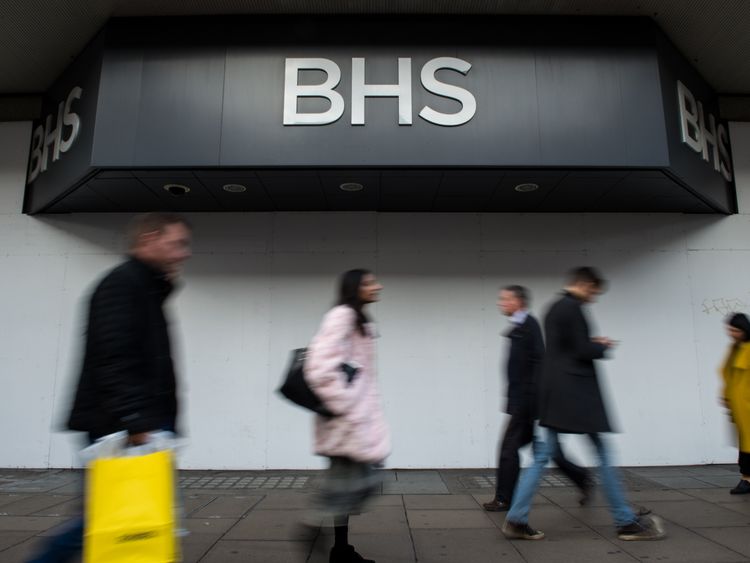 The trial judge dismissed at the time his claim that he could not provide information, as he had been locked out of the chain's headquarters after it folded.
At the appeal which concluded on Friday, Judge Henson said that Chappell gave a similarly "completely unbelievable" account over his claim that all his documentation regarding BHS had been on a single memory stick, seized by HM Revenue and Customs.
The Pensions Regulator (TPR) began investigating the company over concerns about two pension schemes representing 19,000 members of staff, soon after Chappell bought BHS from billionaire Sir Philip Green in March 2015 for £1.
The retail chain went into administration the following April, leaving a £571m pension deficit.
Sir Philip agreed to pay £363m towards the pension black hole, with pressure brought to bear on the retail tycoon as stories and images of a lavish lifestyle contrasted with BHS staff first losing their jobs and then retirement nest eggs.
:: Philip Green and wife fifth on rich list with £2.8bn despite BHS scandal
Speaking outside court, Chappell said: "I cannot comment as sentencing has not taken place but I am looking at appealing the judgment."
Nicola Parish, TPR's executive director of frontline regulation, said: "We are pleased that the court has confirmed that Dominic Chappell was wrong when he failed to provide us with information we required as part of our BHS investigation.
"Three different judges have now criticised his behaviour and he is left with a criminal conviction.
"This case should stand as a further warning to others that if we require information from them and they fail or refuse to provide it, they should expect to be prosecuted and convicted."

Should you block ads? Adblocker
Read this on Sky News
Others are reading