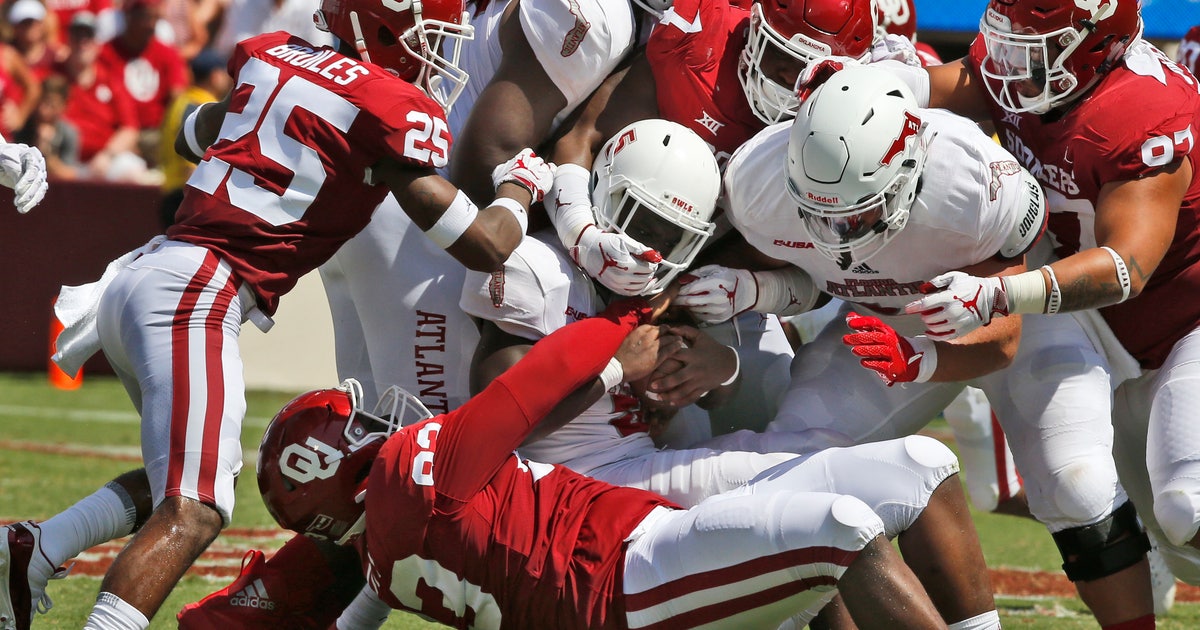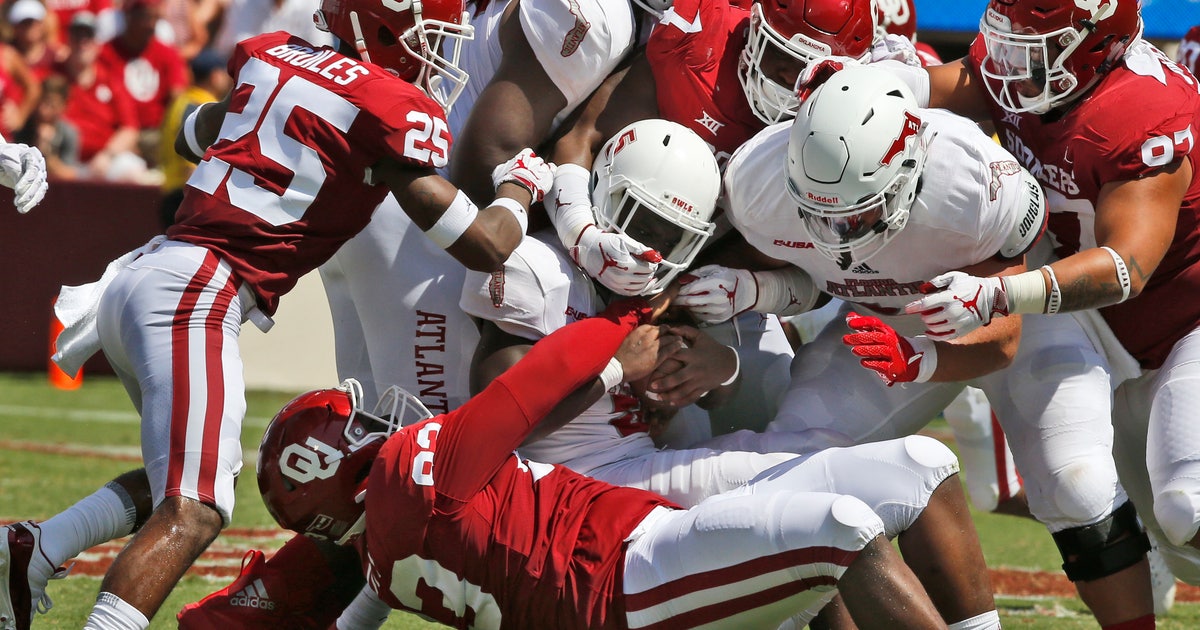 NORMAN, Okla. (AP) — New blood helped bring new results for Oklahoma's defense in the season opener against Florida Atlantic.
Freshmen Ronnie Perkins, Brendan Radley-Hiles, Justin Broiles and Ryan Jones were key contributors in the seventh-ranked Sooners' 63-14 win Saturday. Oklahoma held the Owls off the scoreboard for the first 44 minutes and limited star running back Devin Singletary to 69 yards on 18 carries. It was a rousing start for a unit that has been criticized for failing to support Oklahoma's dynamic offense at times in recent years.
Oklahoma coach Lincoln Riley and defensive coordinator Mike Stoops were fired up about the role the freshmen played. The youngsters will be tested again this week when the Sooners host UCLA and coach Chip Kelly.

Should you block ads? Adblocker
Read this on FOX Sports
Others are reading