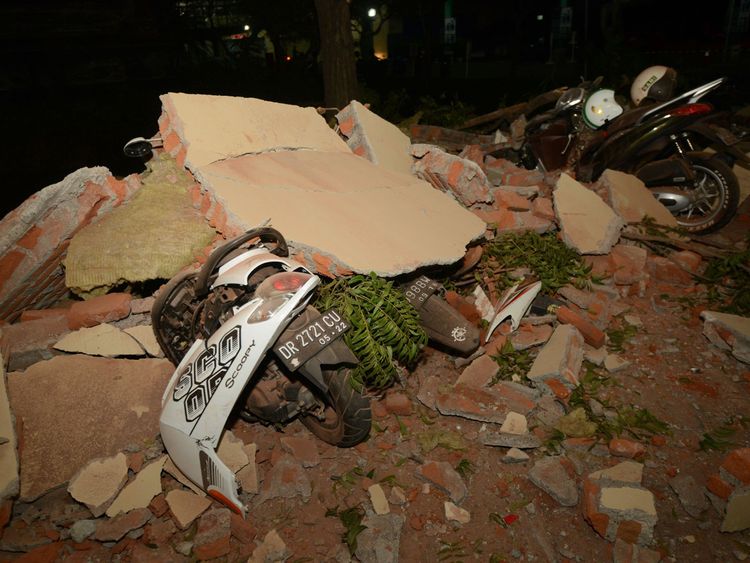 At least 91 people have been killed after a powerful earthquake hit the island of Lombok, near Bali in Indonesia.
Dozens more have been injured, while thousands of people were evacuated from buildings to outdoor shelters.
Most of the victims were killed by falling rubble, according to the country's National Disaster and Mitigation Agency.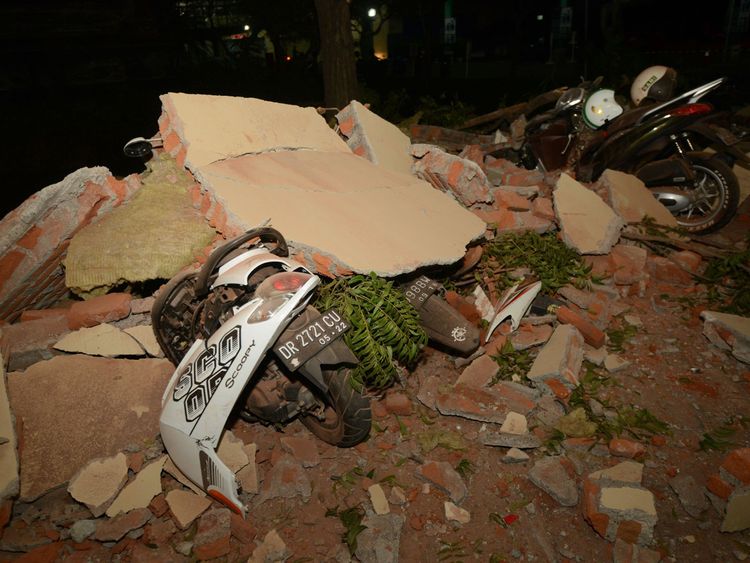 According to the US Geological Survey, the magnitude 7.0 earthquake struck early on Sunday evening at a depth of 10.5km (6 miles).
Patients had to be evacuated and treated outside a hospital in Lombok's main city Mataram after electricity was knocked out across the island, a popular tourist destination.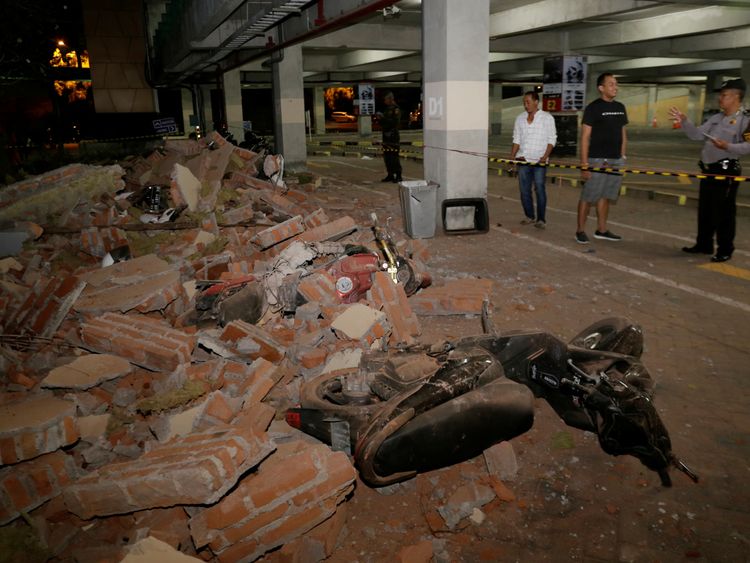 The earthquake was felt in parts of neighbouring island Bali, one of the most popular tourist destinations in the region, and aftershocks have continued to rattle the area.
It comes a week after another tremor killed 16 people and injured dozens more on Lombok.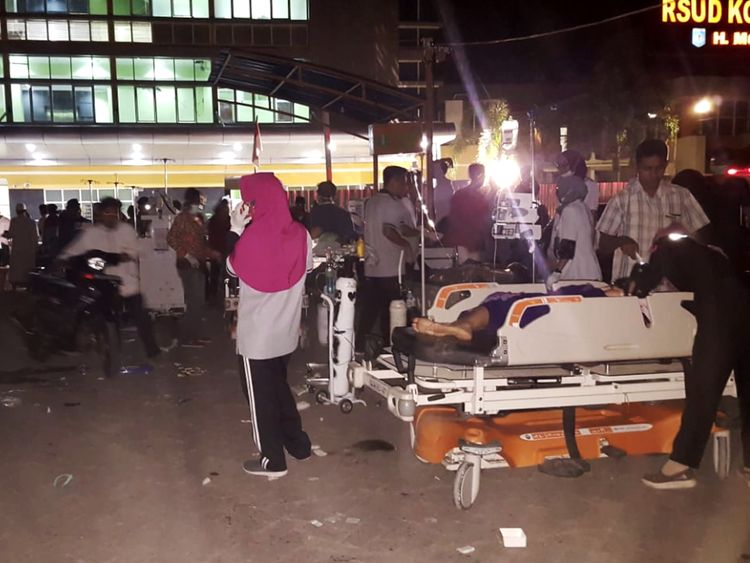 Following Sunday's earthquake, a tsunami warning was issued but later lifted.
Sutopo Purwo Nugroho, spokesperson for Indonesia's disaster mitigation agency, said authorities believe it may have caused damage in the city of Mataram, on Lombok's western coast.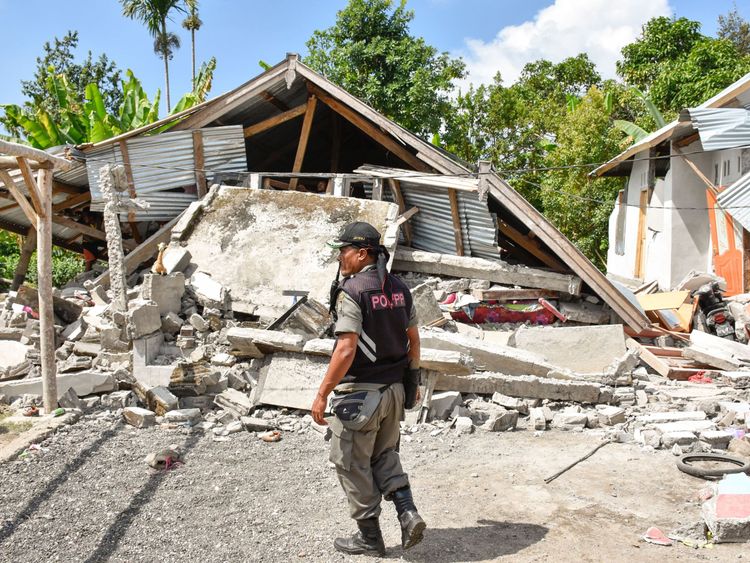 Bali. Trembling. So long.

— christine teigen (@chrissyteigen) August 5, 2018
I very calmly walked outside saying clutching baby saying "I'm naked. I'm naked. I'm naked." like a naked zombie

— christine teigen (@chrissyteigen) August 5, 2018
So many aftershocks 😩😩😩

— christine teigen (@chrissyteigen) August 5, 2018
Singapore's law and home affairs minister K. Shanmugam, who was in the Lombok town of Mataram at the time of the quake, wrote on Facebook that his 10th-floor hotel room shook violently and walls cracked.
He added: "It was quite impossible to stand up. Heard screams.
"Came out, and made my way down a staircase, while building was still shaking.
"Power went out for a while.
"Lots of cracks, fallen doors."
Thank you for your concern - we're all fine - a bit shaken up

— Gary Barlow (@GaryBarlow) August 5, 2018
Lombok and Bali are famed for their pristine beaches and mountains, with local planning restrictions in both locations prohibiting construction above the height of coconut trees.
There was minor damage at airports on both islands but officials said operations were not disrupted.
Indonesia is one of the most disaster-prone nations on Earth, as it sits on the Pacific "Ring of Fire", where tectonic plates collide and many of the world's volcanic eruptions and earthquakes occur.
In 2004, a tsunami triggered by a magnitude 9.3 undersea earthquake off the coast of Sumatra in western Indonesia killed 220,000 people in countries around the Indian Ocean, including 168,000 in Indonesia.

Should you block ads? Adblocker
Read this on Sky News
Others are reading