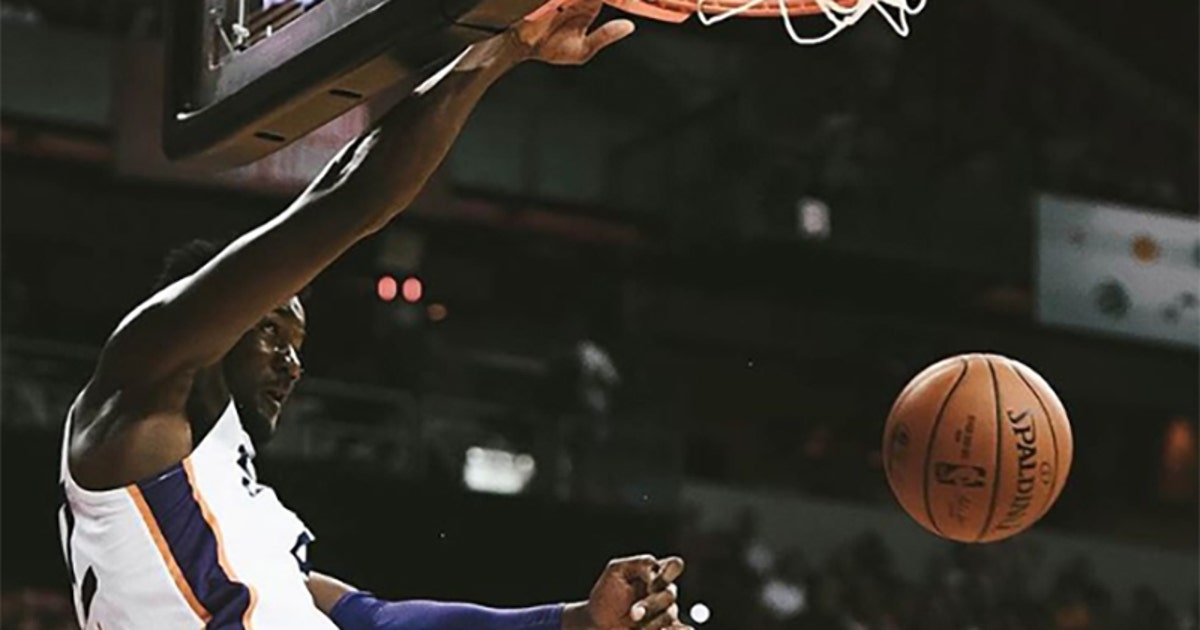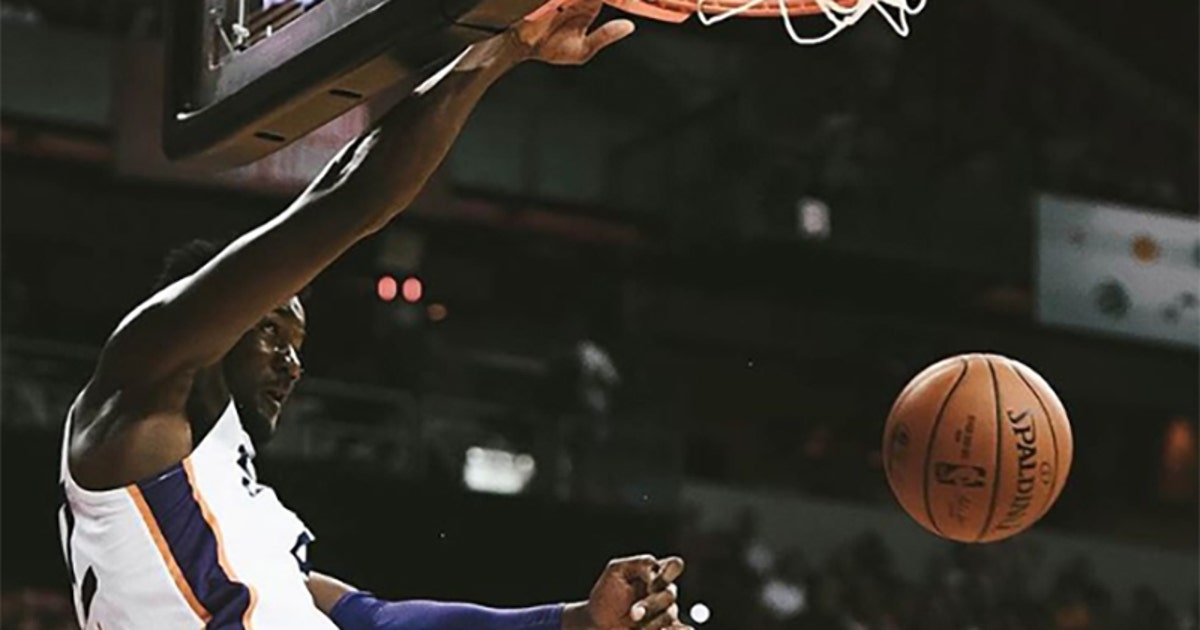 LAS VEGAS — Deandre Ayton pointed to the rim, asking for a lob. The pass came from Shaquille Harrison, and Ayton snared it in his right hand before slamming down a dunk.
And thousands of Phoenix Suns fans roared.
In that one moment, they saw a glimpse of what their team's future may look like. The No. 1 pick in this year's draft made his debut at the NBA Summer League on Friday night, and he walked off a winner as the Suns topped the Dallas Mavericks 92-85.
Ayton played 22 minutes, scoring 10 points on 4-for-6 shooting, with the alley-oop in the opening minutes being his first basket. He also grabbed eight rebounds, blocked a shot and committed five fouls.
No.1 pick, No.1 option…@DeandreAyton with his first points as a @Suns👀👀👀 pic.twitter.com/Yg7ybwhLnv

— FOX Sports Arizona (@FOXSPORTSAZ) July 7, 2018
"A lot of energy," Ayton said, when asked for the takeaway from his first NBA game — albeit just of the summer variety. "I could feel the energy around."
Davon Reed and Mikal Bridges made things easy for Ayton and the Suns, each shooting 4 for 5 from 3-point range. Reed led the Suns with 18 points, while Bridges added 14.
"They showed up," Ayton said. "Some of these guys, they're vets, they execute plays. They're loud, vocal," Ayton said. "I felt very comfortable."
Jalen Jones scored 16 points and Dennis Smith Jr. added 14 for Dallas (0-1). Luka Doncic did not play for Dallas, as he still awaits his clearance from his Real Madrid deal — which has to arrive before he can sign his contract with the Mavericks.
"I'm just excited to be here," Doncic told ESPN in an in-game televised interview.
You, sir, in the gray shirt with the glasses. CATCH!
— 🐉 pic.twitter.com/pCieTH7oxa

— FOX Sports Arizona (@FOXSPORTSAZ) July 7, 2018
The Suns-Mavs game was part of a 10-game lineup on opening day in Las Vegas, where all 30 NBA franchises have sent a team for the first time. Leagues in Sacramento and Salt Lake City ended Thursday, with about 85,000 tickets sold over three days of play in each of those cities.
More than 125,000 fans went to the games in Las Vegas a year ago.

Should you block ads? Adblocker
Read this on FOX Sports
Others are reading