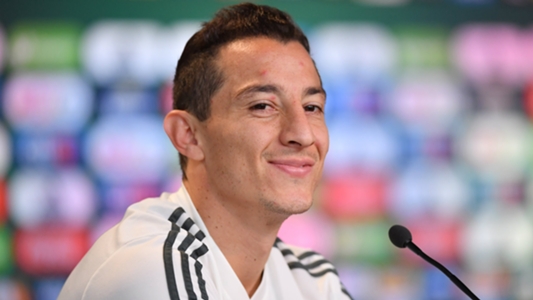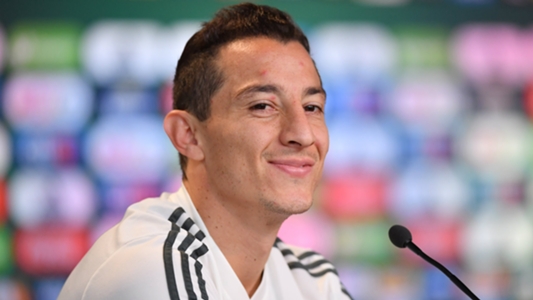 Mexico captain Andres Guardado says the team has been handed "the perfect scenario" in the face of a difficult World Cup round of 16 match against Brazil.
El Tri head into the contest as underdogs against a Brazil side that topped Group E and is one of the favorites to win the World Cup. Mexico needed a point in its final group match against Sweden to win Group F, which would've seen it take on Switzerland in the next round. Instead, it was handed a 3-0 defeat to set up the contest against Neymar and Co.
But Guardado said facing a historically successful team like Brazil would make it even more special were Mexico able to win the match and move into the quarterfinals at a World Cup taking place on foreign soil for the first time in history.
"What better motivation can there be other than the fact that we're facing the game of our lives, against a five-time champion, what more can I say? Obviously, internally we've said amongst ourselves that this is the perfect scenario," he said at a news conference Friday.
"We're not going to have any excuse like this. If we get it, it's because we did things really well. If we'd finished first in the group and with all respect to Switzerland, if we'd beaten Switzerland people would've said, 'Oh it's because it's Switzerland.' That's how we are (in Mexico). So we're up against the perfect scenario against Brazil, the five-time champion and it's a great scenario.
"We're all really excited about this opportunity football has given us, a situation that can't get any better, and hopefully we're able to finally take this step."
Mexico will be without left center back Hector Moreno because of a yellow-card suspension, but despite the Real Sociedad defender being one of the team's leaders, Guardado said El Tri has the depth to replace him.
"What makes me calm is that I think we're all ready to play. We're a team made up of 23 players who all have the ability to be starters," he said. "Ultimately, it's about what the manager decides and if we feel better about one thing or another, well we came here with a united group and what the manager says is going to be the best for the team. That's how we're going to take it."
The team is coming off their worst defeat since losing to Germany 4-1 at last year's Confederations Cup, but Guardado said the team took what it needed to take out of the defeat to Sweden and will be ready to play a different type of game against Brazil.
"You learn more from the defeats than the victories because you want to reduce all the bad things from that game," he said. "I think the game against Sweden taught us a lot of lessons, above all about playing against this style of play, not just Sweden but this style overall, Europeans, direct play, aerial game, we've really struggled against these types of opponents."
Brazil, of course, will not play in that style but will pose another challenge to Mexico altogether when the teams meet at 9 a.m. ET on Monday in Samara.

Should you block ads? Adblocker
Read this on Goal.com
Others are reading