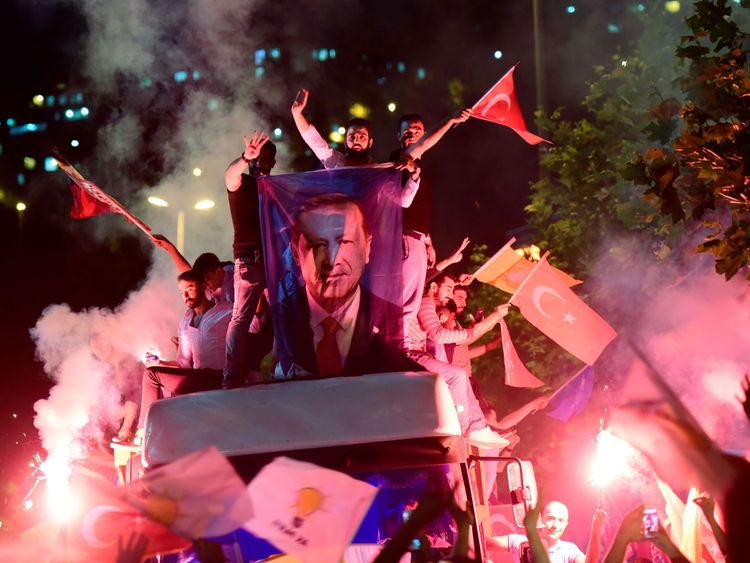 Turkey's main opposition candidate has conceded defeat to incumbent leader Recep Tayyip Erdogan in the country's presidential election.
Mr Erdogan, 64, returns to power after gaining a comfortable 52.6% of the vote - but his ruling Justice and Development Party suffered losses as it polled 42.5% in a parliamentary ballot.
This means his party is short of a parliamentary majority and will need to negotiate deals with allies in order to control the 600-seat house.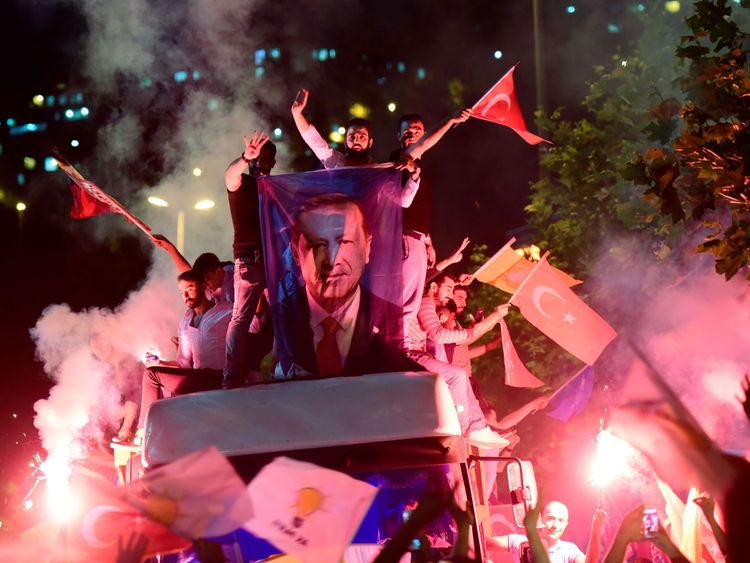 With only 0.9% of the ballots left to be processed at lunchtime on Monday, Muharrem Ince conceded defeat in Sunday's presidential and parliamentary elections.
"I accept the results of the election," he told reporters.
As he stepped aside, he had a message for the victor: "Be everyone's president, embrace everyone. That's what I would have done if I had won."
Mr Ince, who won 30.6% of the presidential vote, warned that Turkey was heading down a path towards autocracy.
"Turkey has cut off its links with democracy. It has cut off links with the parliamentary system. It is transitioning toward a one-man regime," the 54-year-old said.
The election coincides with the implementation of a new executive presidential system which was approved in a referendum last year.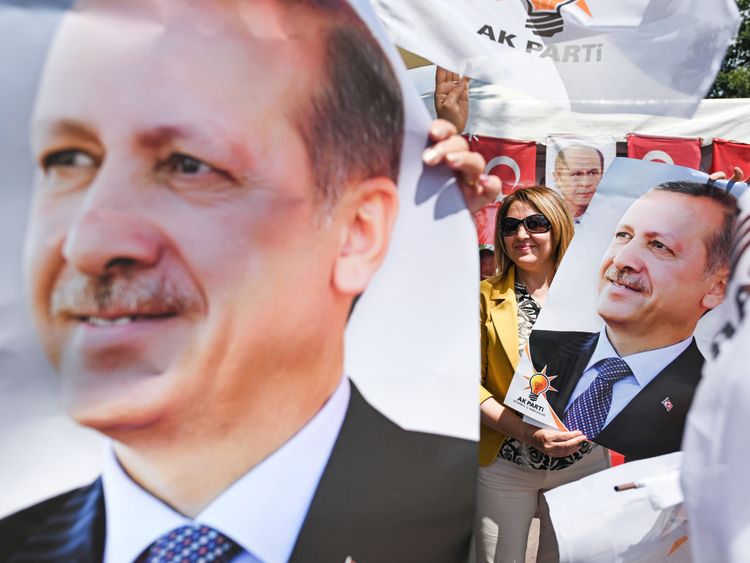 Under the new rules, the office of the prime minister is removed and executive powers are transferred to the president.
Voter turnout was high, with 86% of the 56 million eligible voters heading to the polls on Sunday.
Rumours that the vote had been rigged were spread by critics, who suggest that voter fraud and intimidation has taken place.
Mr Ince had previously complained that unequal campaign conditions in Turkey mean the election was "unjust".
The head of Turkey's electoral board, Sadi Guven, said the election had been "healthy" and results would be opened for public scrutiny in 10 days.
The board is expected to confirm the results on 29 June after reviewing complaints.
Election monitors were in the country to verify the process, but have not yet submitted their verdict.
Russian President Vladimir Putin was one of the first world leaders to congratulate Mr Erdogan on his win, sending a congratulatory telegram.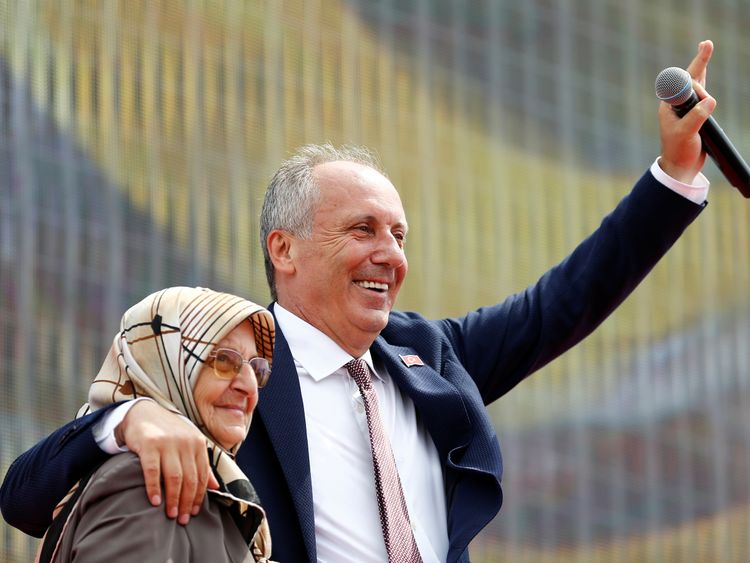 Mr Putin told Mr Erdogan that the results of the election were a testament to his political authority and the broad support for his leadership, according to the Kremlin.
Kosovo President Hashim Thaci also congratulated Mr Erdogan in a tweet, adding: "Looking forward to our continued good cooperation."
Not all messages to the man who has led Turkey for 15 years were as warm.
Luxembourg's foreign minister said Mr Erdogan is now "all-powerful" and it will be up to him whether Turkey's relations with the European Union improve.
He said: "Mr Erdogan is now an all-powerful man, not just de facto but also formally."
He added that he believes Mr Erdogan "has everything in his hands," including the power to end a state of emergency, release detainees and "get on another track with Europe."
Turkey began EU membership talks in 2005, but the discussions have been at a standstill in recent years.

Should you block ads? Adblocker
Read this on Sky News
Others are reading