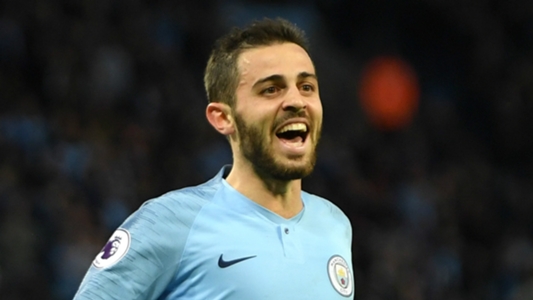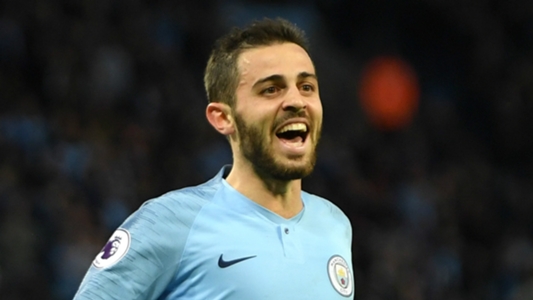 Bernardo Silva is hoping to see Manchester City offer him some Portuguese support this summer, with the Premier League title winner joking that he is not concerned about "whether they're good or not".
A man currently away on World Cup duty with his country enjoyed a productive debut campaign at the Etihad Stadium, taking in 53 appearances after completing a €50 million switch from Monaco.
The 23-year-old playmaker is enjoying his time in England, with City's domestic dominance allowing them to work with a relaxed camp where dressing room banter flows as freely as the goals.
Silva is, however, looking for a fellow countryman to come and join him in the japes, with Pep Guardiola urged to raid the transfer market for a player with ties to the Euro 2016 champions.
He told The Players' Tribune: "The problem is that now I'm the only Portuguese guy on the team. I am surrounded by the Brazilians, the Spaniards, the English, and they think it's funny to play pranks on me on Instagram. They've tied my boots to the ceiling. They've tossed me in the pool with all my clothes on.
"Even though we were Premier League champions, going to training every day felt like it did when you were a kid, when you were just having fun. That's pretty rare in football, I think.
"The guys behind it are usually the Brazilian Crew: Fernandinho, Ederson, Danilo and Gabriel Jesus, and I've become really close friends with them. I swear, this summer, after the World Cup, I'm gonna convince Pep to buy some Portuguese players. I don't even care whether they're good or not. They just need to be very creative with pranks. That's all I ask."
Silva made his move to City early in the summer of 2017, before the market exploded on the back of Neymar's record-breaking switch to Paris Saint-Germain.
He was always hopeful that a former team-mate or two would join him from Monaco, and he eventually got his wish.
Benjamin Mendy has become the joker in chief at City, with the France international nudged towards a big-money move by a man he enjoyed Ligue 1 title success alongside in 2016-17.
"For me, there is no better place to be than Man City," said Silva.
"A lot has been written about Pep, but I still don't think people fully understand how much he is a master of details. Before games he often says that he is giving us the map, but that we have to solve the riddles out on the pitch. For anyone who is obsessed with football, he's the perfect manager to learn from. I wake up every day so happy to be playing football here.
"On the day that I signed with City, I sent the Monaco guys a message with a photo of me holding up my jersey, and I said, "It's done, guys. When are you joining us?"
"Mendy said, "Man! Now I've gotta come over too!"
"Kylian [Mbappe] grew up a fan of PSG, so I think he was destined for Paris, but two months later, Mendy signed with City, too."

Should you block ads? Adblocker
Read this on Goal.com
Others are reading