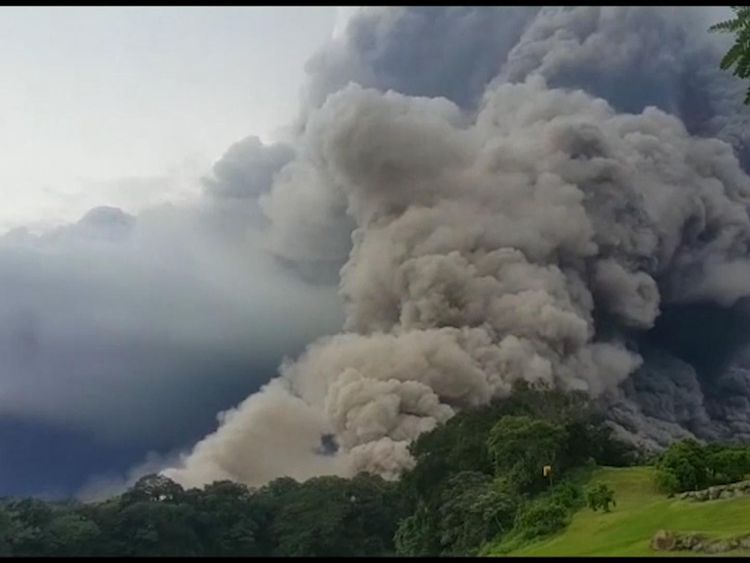 At least six people have died after Guatemala's "Volcano of Fire" erupted, spewing lava into a village and sending smoke and ash billowing into the sky.
"It's a river of lava that overflowed its banks and affected the Rodeo village. There are injured, burned and dead people," said Sergio Cabanas, head of Guatemala's Conred disaster agency.
"We are evacuating and rescuing people and have reports of 20 wounded, six dead and disappeared."
He said four people had died when lava set a house on fire and two children were killed while standing on a bridge watching the eruption.
Volcan de Fuego - which means "Volcano of Fire" in English - is 25 miles (40 km) southwest of the capital, Guatemala City.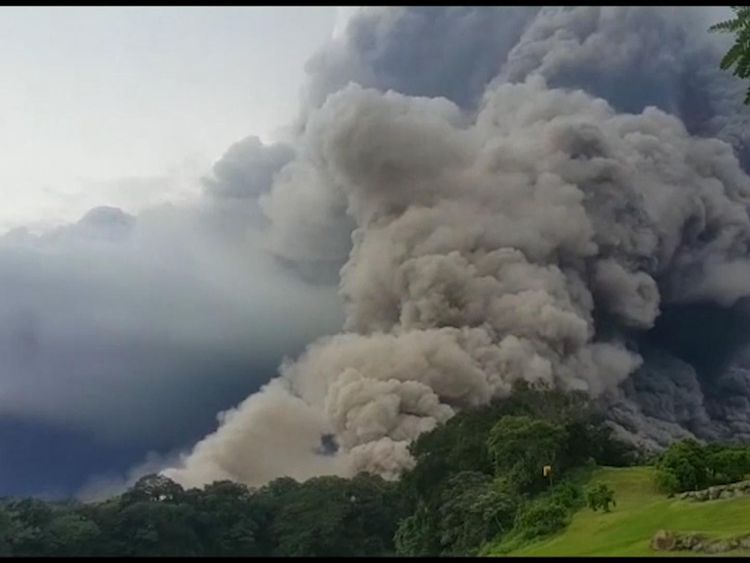 Around 300 people were evacuated from the area, according to David de Leon, a spokesman for the National Disaster Prevention Authority.
A woman covered in ash said lava had poured through fields and she feared more people had died.
"Not everyone escaped, I think they were buried," Consuelo Hernandez told local news outlet Diario de Centroamerica.
Lava streamed down the streets of a village as emergency crews searched homes looking for trapped residents, another local news source reported.
The eruption forced the capital's international airport to shut down its only runway, as ash and smoke filled the sky and blanketed cars, roads and houses.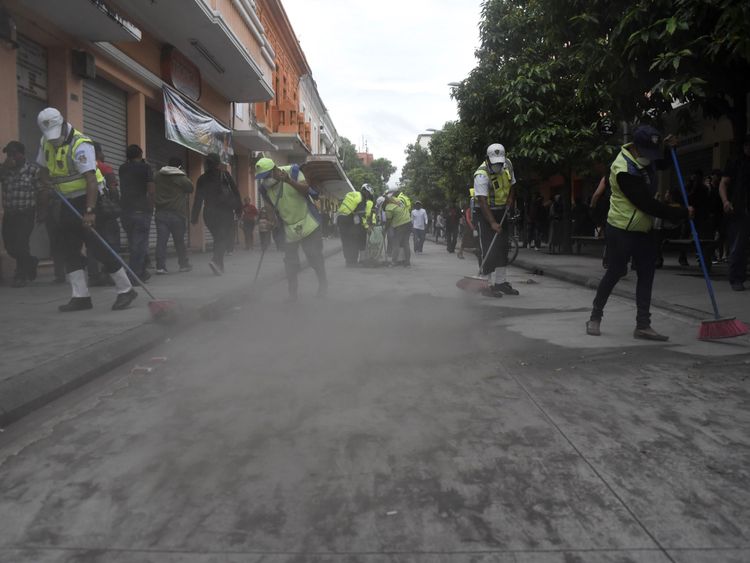 Mr de Leon said a change in wind was to blame for the volcanic ash falling on parts of the city.
Volcan de Fuego is also close to the popular tourist destination Antigua, known for its coffee plantations.

Should you block ads? Adblocker
Read this on Sky News
Others are reading