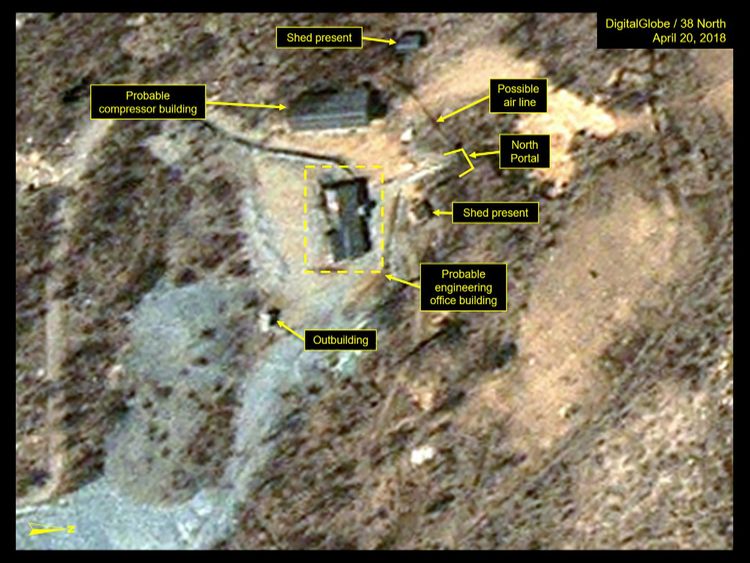 Sky News is the only British broadcaster invited to North Korea's Punggye-ri nuclear site as it is dismantled.
It is in mountainous terrain in the north east of the country and is thought to be the North's main nuclear testing facility.
Since 2006, the Pyongyang regime has conducted six nuclear tests and all of them have been in tunnels dug below Mount Mantap, close to Punggye-ri.
The most recent was carried out on 3 September last year and caused a 6.3 magnitude earthquake.
Seismic data suggested the explosion was as high as 250 kilotons, almost 17 times as big as the bomb dropped on Hiroshima in Japan at the end of the Second World War.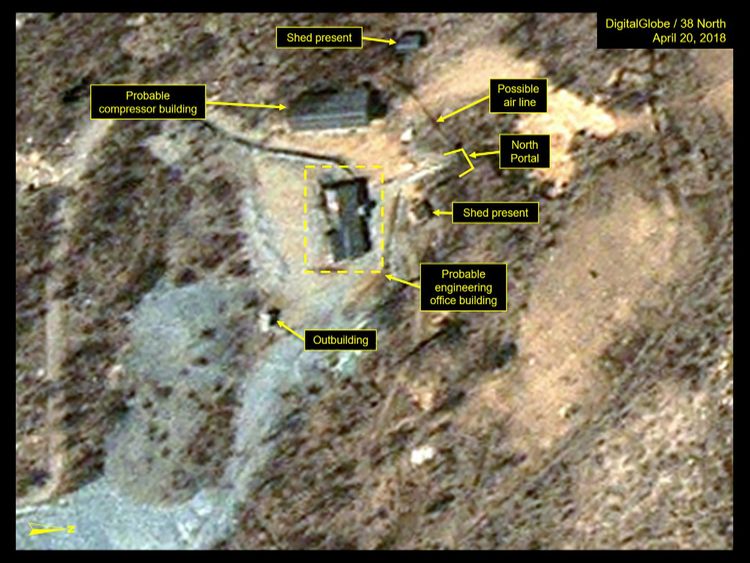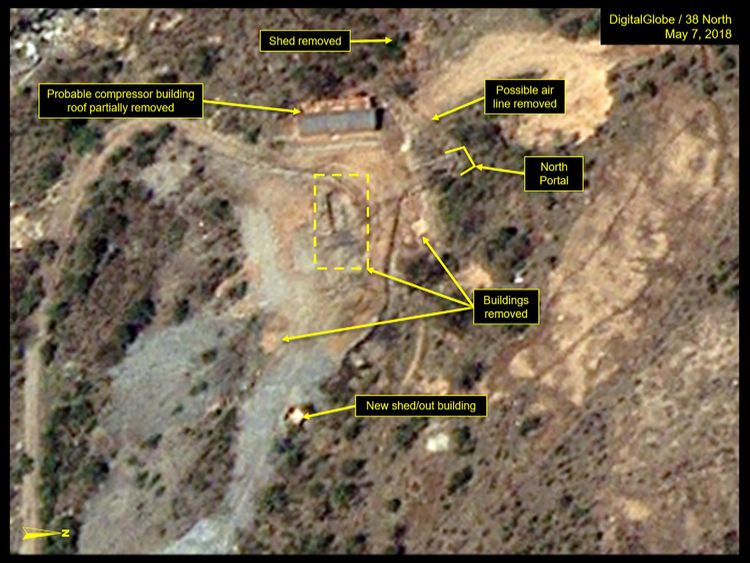 In April, North Korean leader Kim Jong Un announced his country would suspend nuclear and missile tests, as well as closing Punggye-ri.
But some scientists have said that the site may have been rendered useless months ago anyway.
It is thought that the site partially collapsed after the September test.
According to a report in the South China Morning Post, scientists found the blast tore a hole in the mountain, which then collapsed on itself.
A second group concluded that the breakdown created a "chimney" that could allow radioactive fallout from the blast zone to rise into the air.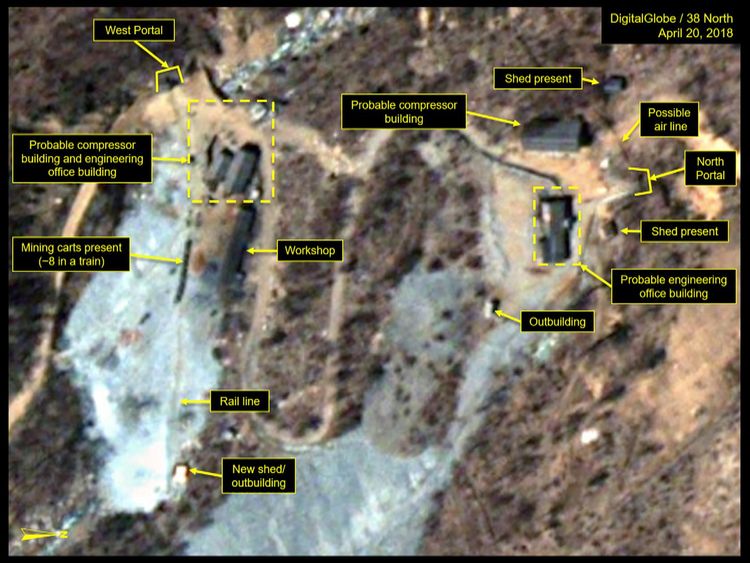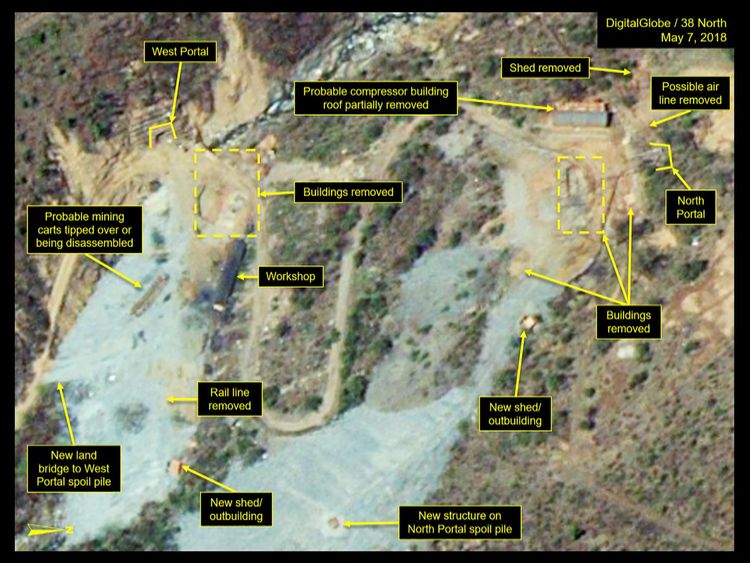 In October, a Japanese news outlet reported that a tunnel being built at the site had collapsed and as many as 200 workers were dead.
And in December, two aftershocks were detected, raising concerns about the stability of the mountain.
It is difficult to know much about the site, with most information taken from satellite images and tracking the movement of equipment.
Analysts for 38 North, which watches North Korea closely, said on 14 May that several key buildings had been razed, some of the rails for mining carts had been removed, as had several small sheds and outbuildings.

Should you block ads? Adblocker
Read this on Sky News
Others are reading