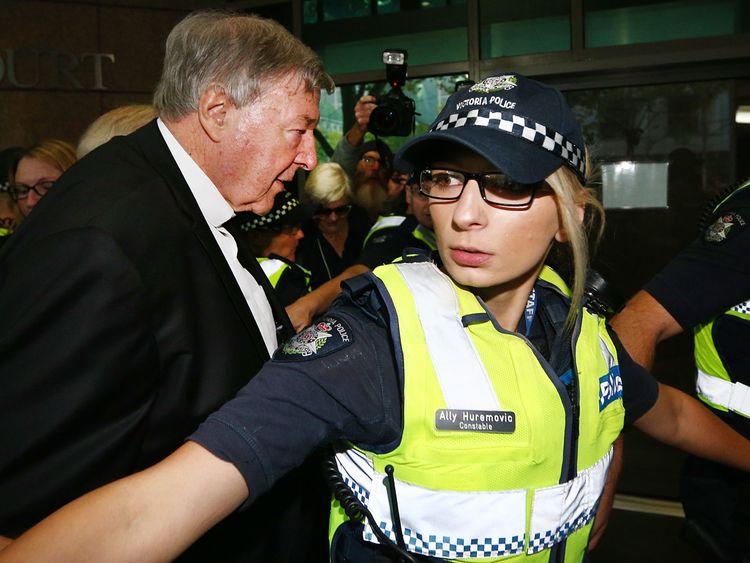 An archbishop has been found guilty of concealing child sex abuse by a priest, making him the most senior member of the Catholic Church to be convicted of such a charge.
Philip Wilson, the archbishop of Adelaide, now faces up to two years in prison and is due to be sentenced by an Australian court in June.
The 67-year-old was accused of covering up abuse by another priest, James Fletcher, after he was told about it in 1976 as an assistant parish priest in New South Wales.
The Australian Broadcasting Corporation (ABC) reported that the archbishop's lawyers had argued their client did not know Fletcher had abused a boy.
But in a statement from the court in Newcastle, New South Wales, it said Magistrate Robert Stone had ruled the offence "proven".
He said he did not accept Wilson could not remember a conversation in 1976 - when the victim was 15-years-old - where he described how he was abused by Fletcher a few years earlier.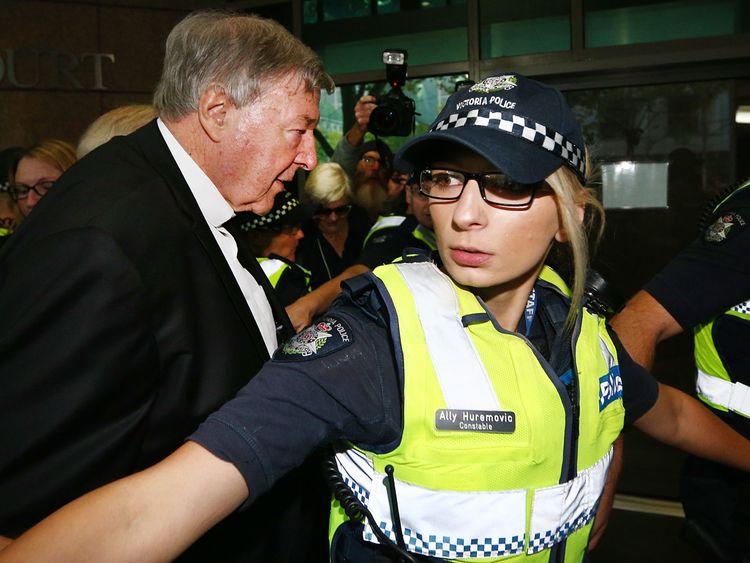 Fletcher was found guilty in 2004 of nine counts of child sexual abuse and died in prison two years later.
In a statement to media, Wilson said he was "obviously disappointed" at the decision and that he would consult with his lawyers to decide his next steps.
The ruling follows a five-year inquiry into child sex abuse in Australia after allegations around the world that churches had protected priests committing abuse by moving them from parish to parish.
The government inquiry found that 7% of Catholic priests working in Australia between 1950 and 2010 had been accused of child sex crimes and that almost 1,100 people had filed child sexual assault claims against the Anglican Church over a 35-year period.
Wilson's conviction comes after Australian George Pell - the Vatican's treasurer - was ordered to stand trial on historical sex charges. He is the most senior member of the Catholic Church to do so.
Mr Pell denies any wrongdoing.

Should you block ads? Adblocker
Read this on Sky News
Others are reading