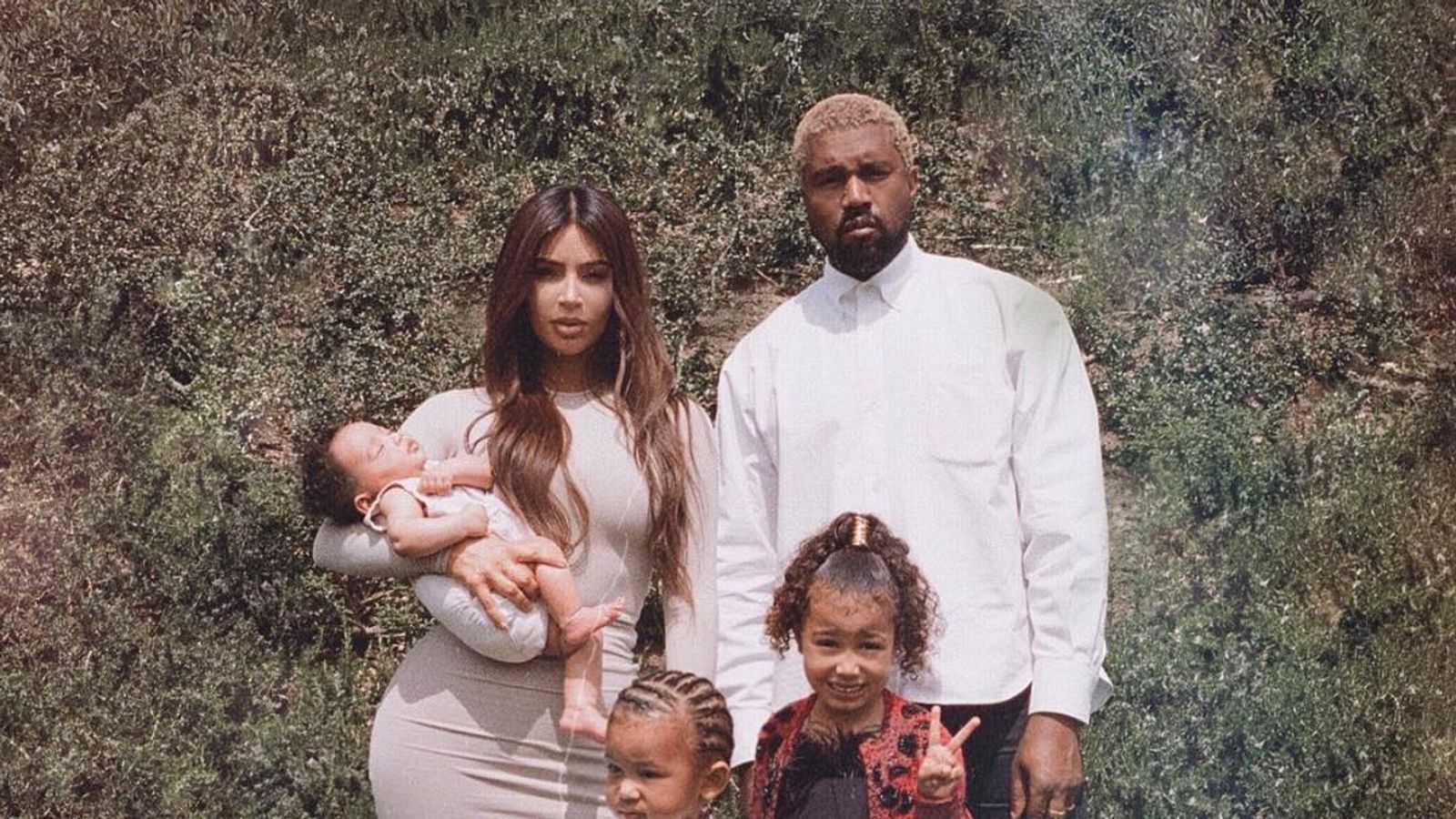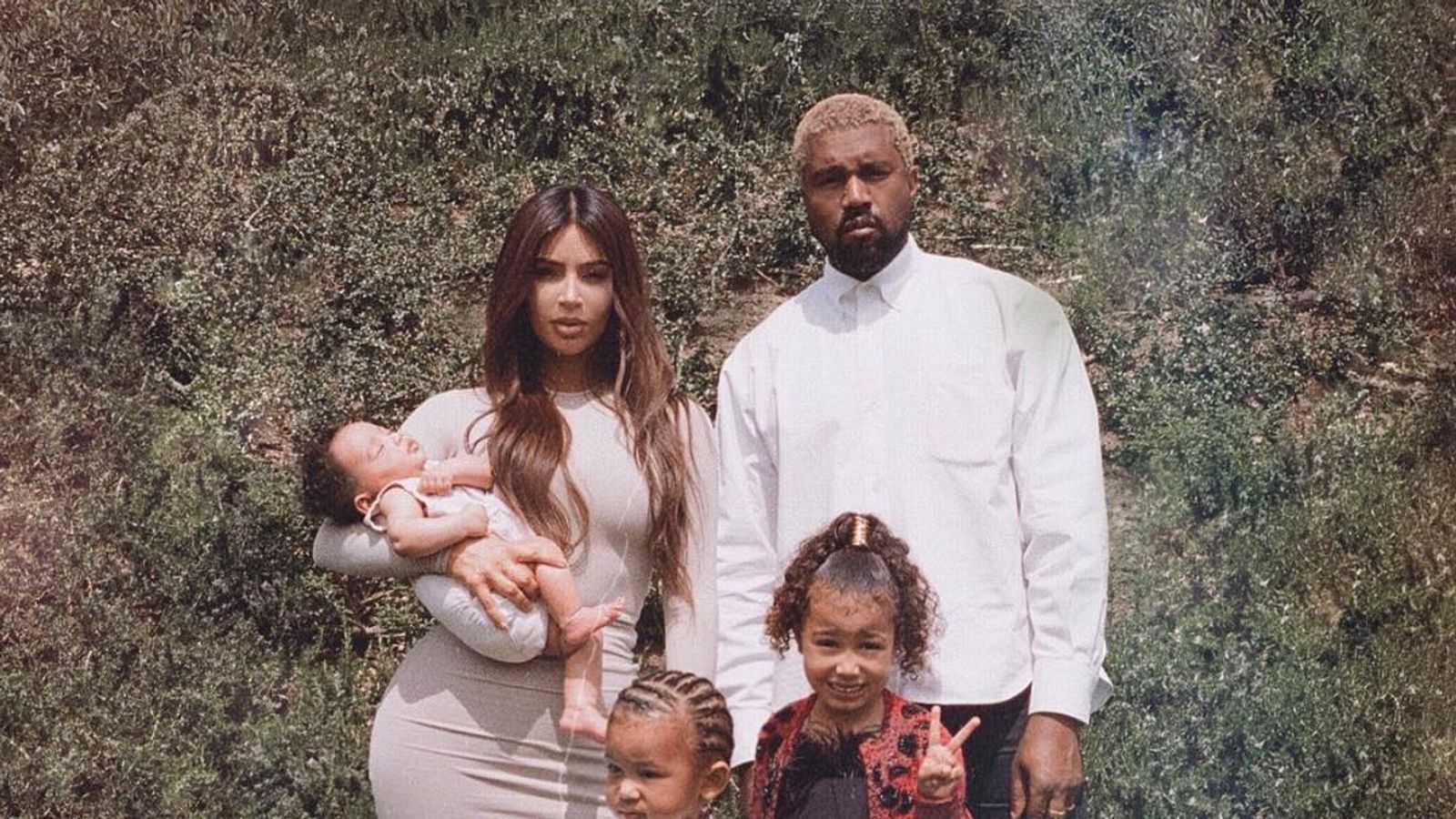 Kim Kardashian West has shared what is reportedly the first photo of her family of five, including her new daughter Chicago.
The reality television star posted the image on social media on Thursday with the caption: "I don't think you really understand how hard it is to take a good family pic.
"This was all we got before all three kids started crying. I think I cried too."
The 37-year-old is seen posing over the Easter weekend with her husband Kanye West and their two other children North, four, and two-year-old Saint.
"One hand holding the baby and the other hand grabbing the back of Saints shirt because he kept running away lol," she added on Twitter.
Various outlets claimed it was the first glimpse of all the family together with Chicago, who was carried by a surrogate mother.

Should you block ads? Adblocker
Read this on Skynews.com
Others are reading