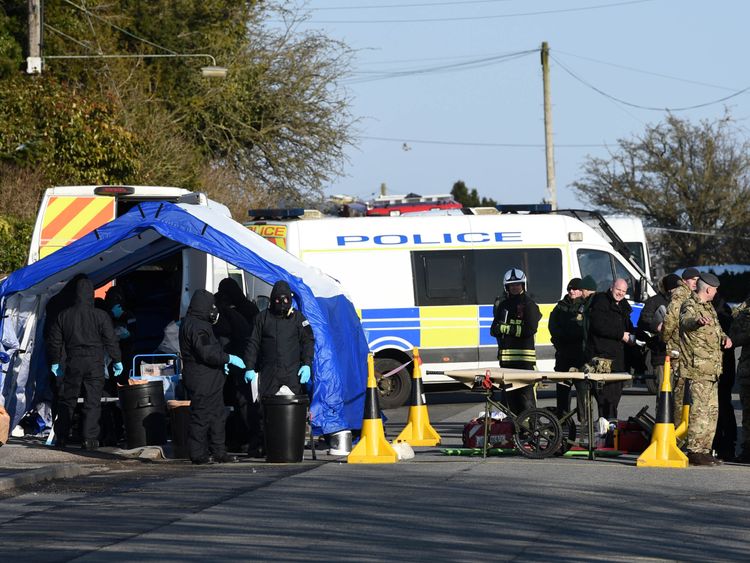 EU leaders have agreed it is "highly likely" that Russia is responsible for the Salisbury nerve agent attack.
Following a working dinner at a Brussels summit on Thursday night, European Council President Donald Tusk revealed the bloc's member states have backed the UK Government's assessment there is "no other plausible explanation" than Moscow's culpability.
He posted on Twitter: "#EUCO agrees with UK government that highly likely Russia is responsible for #SalisburyAttack and that there is no other plausible explanation."
The comment is likely to satisfy Theresa May's hopes of a strong statement from EU leaders over the attempted murder of former Russian spy Sergei Skripal and his daughter Yulia.
The UK Government has directly blamed Moscow for the attack in Wiltshire, with traces of nerve agent novichok or similar found in the Skripals' blood.
At Thursday's working dinner, the Prime Minister led the EU leaders' discussion of the incident, with Mrs May providing an update on the investigation into the attack.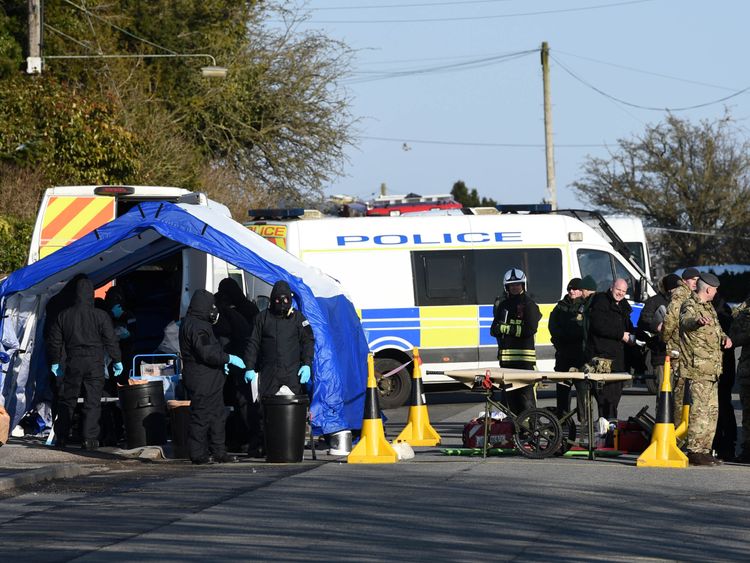 Ahead of the 28 EU leaders' dinner of scallops, rack of lamb and iced lemon parfait, Mrs May had earlier held special talks on the sidelines of the summit with French President Emmanuel Macron and German Chancellor Angela Merkel.
Their trilateral meeting did not get off to the best start as the British suite at the European Council building in the Belgian capital was plunged into darkness as the lights went out.
But, the Prime Minister was boosted by both Mr Macron and Ms Merkel reaffirming their agreement with British officials that there is no plausible explanation other than the Russian state being responsible for the Salisbury poisoning.
"The leaders agreed on the importance of sending a strong European message in response to Russia's actions and agreed to remain in close contact in coming days," a Number 10 spokesperson said.
Mrs May won similar backing after meeting the leaders of Denmark, Estonia, Finland, Latvia, Lithuania and Sweden, who were also said to have strongly supported the UK's assessment of the Salisbury incident.
Lithuania's President Dalia Grybauskaite even revealed she is "considering" expelling Russian diplomats from her country in the response to the use of a nerve agent in the UK, mirroring Britain's own expulsion of Russian diplomats from London.
Prior to Mr Tusk's later statement, other EU leaders had signalled they might have been less willing to sign up to a joint statement of direct condemnation of Russia, or to take a tougher stance towards Moscow.
Greece's Prime Minister Alexis Tsipras signalled his own resistance on his arrival in Brussels, posting on Twitter: "We have to express solidarity to the British people for the Salisbury case, but we also need to be responsible on that issue."
Divisions in Brussels had already been apparent among top EU bosses this week, with European Commission President Jean-Claude Juncker's decision to congratulate Vladimir Putin on his re-election as Russian President criticised by Mr Tusk.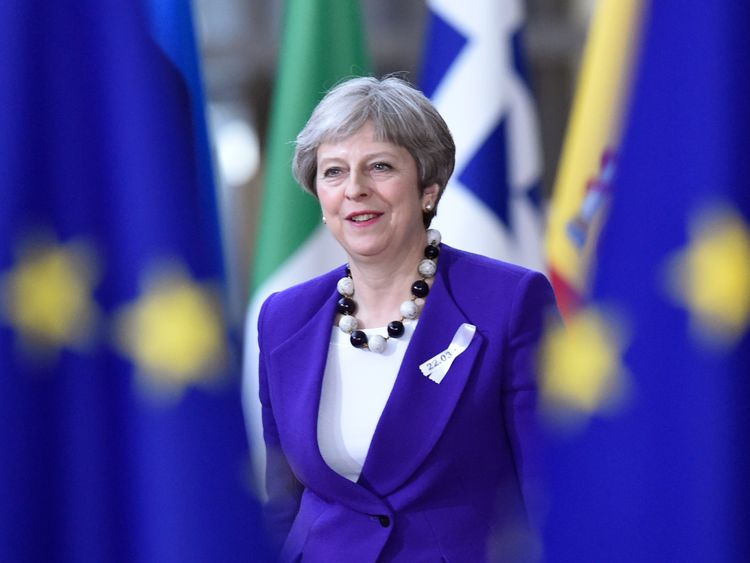 Earlier on Thursday, Russia's ambassador to the UK, Alexander Yakovenko, claimed EU countries were awaiting evidence from Britain over the Salisbury attack.
"Basically I think all the countries of the EU will be happy to see something before they make conclusions," he said.
"What I was told by one ambassador yesterday was first we want to see the evidence, then to make conclusions."
Mr Yakovenko's comments came as a UK judge ruled doctors will be able to take blood samples from the Skripals to send to experts at international watchdog, the Organisation for the Prohibition of Chemical Weapons.
The court ruling also revealed medical tests indicate the Skripals "mental capacity might be compromised to an unknown and so far unascertained degree" as they remain in an unconscious condition in hospital.
Speaking on her arrival in Brussels, Mrs May branded the Salisbury poisoning a "brazen and reckless attack against the UK" by Russia.
She said: "I'll be raising this issue with my counterparts today because it's clear that the Russian threat does not respect borders and indeed the incident in Salisbury was part of a pattern of Russian aggression against Europe and its near neighbours from the Western Balkans to the Middle East."
Prior to their working dinner, EU leaders discussed the allegations Cambridge Analytica harvested the Facebook data of 50 million users.
Mr Tusk said: "It was clear to all the leaders that citizens' privacy and personal data must be fully protected. We take this issue very seriously."
The EU leaders moved their discussions on trade to Friday, as news broke the bloc will be temporarily exempt from US President Donald Trump's threat to impose tariffs on steel and aluminium imports to America.

Should you block ads? Adblocker
Read this on Sky News
Others are reading