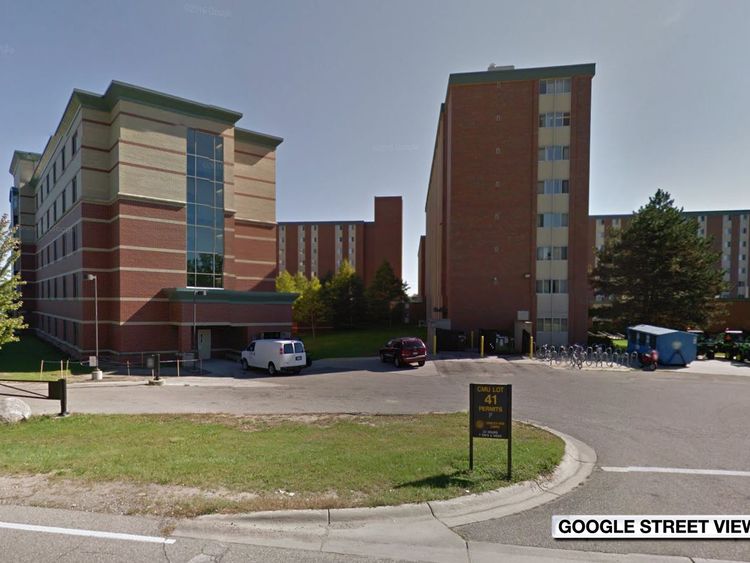 Two people have been shot dead at Central Michigan University, with police in camouflage gear scouring the area for the gunman.
The US university said the shooting began on the fourth floor of Campbell Hall at around 8.30am local time.
The two people killed were not students or staff, police said.
There were no other injuries.
CMU Police Lieutenant Larry Klaus said officers had contact with the suspect, James Eric Davis Jr, the previous evening, when he had been taken to hospital "due to what police believe might have been a drug-type incident, an overdose or bad reaction to drugs".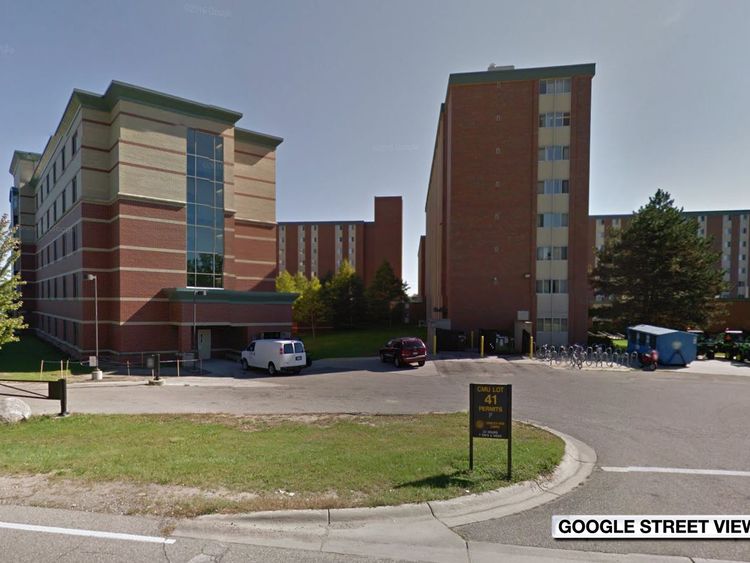 Lt Klaus would not give any details on a possible motive for the shooting or the suspect's relationship to the victims.
He said only that the shooting was believed to be "a domestic-type incident".
He declined to confirm news reports that the victims were Davis's parents but did say that Davis was originally from Plainfield, Illinois.
Davis was described as a black 19-year-old student, 5ft 10in tall, and wearing yellow jeans and a blue hoodie.
A spokesman for Davis's school district in Illinois said he had graduated high school in 2016.
Police described him as being armed and dangerous, warning people to stay inside and call 911 if they see him.
Officers in camouflage were searching the area on foot, knocking on doors and checking possible hiding places, while helicopters buzzed the neighbourhood.
Lt Klaus said: "We have not had any of our police assets lay eyes on him, we've had no calls from the community saying they have seen him."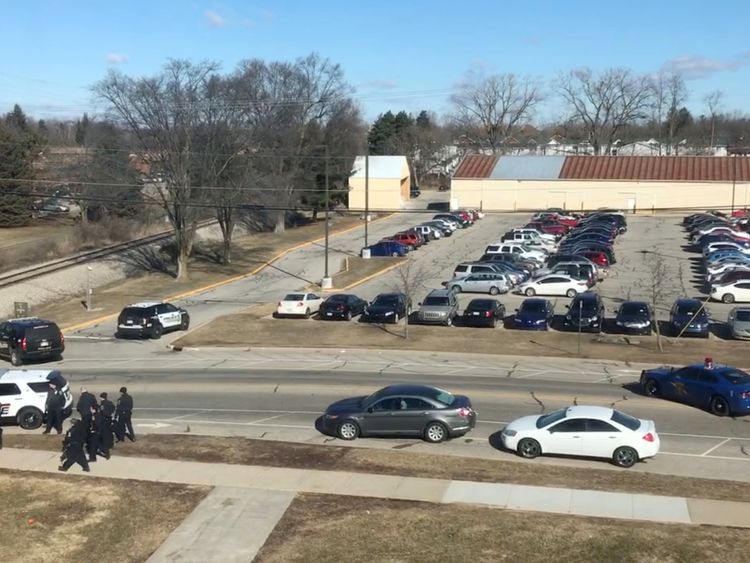 Halie Byron, 20, who lives about 10 minutes' walk from Campbell Hall, described how she had locked herself in her house during the shooting.
She said: "It's scary thinking about how easy a shooter can come into a college campus anywhere - a classroom, a library."
Parents hoping to collect their children for spring break were told to go to a local hotel instead.
Jordyn Hermani, editor of Central Michigan Life, said on Facebook Live on Friday afternoon: "The university is being evacuated building by building, except for the fourth floor of Campbell Hall, as it's a crime scene."
University president George Ross said: "This has been a tragic day...The hurting will go on for a while."
Central Michigan University has about 23,000 students in Mount Pleasant, about 70 miles north of Lansing, the state's capital.
The shooting comes two weeks after 17 people were shot dead at a Florida high school, sparking a renewed debate over gun violence in the US.

Should you block ads? Adblocker
Read this on Sky News
Others are reading