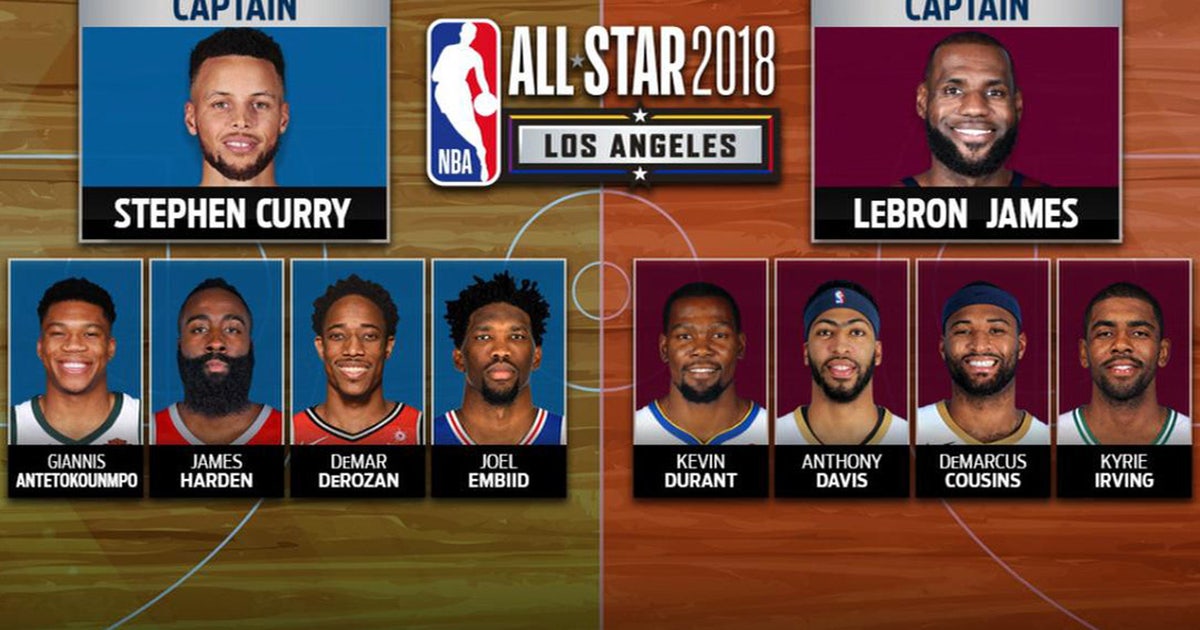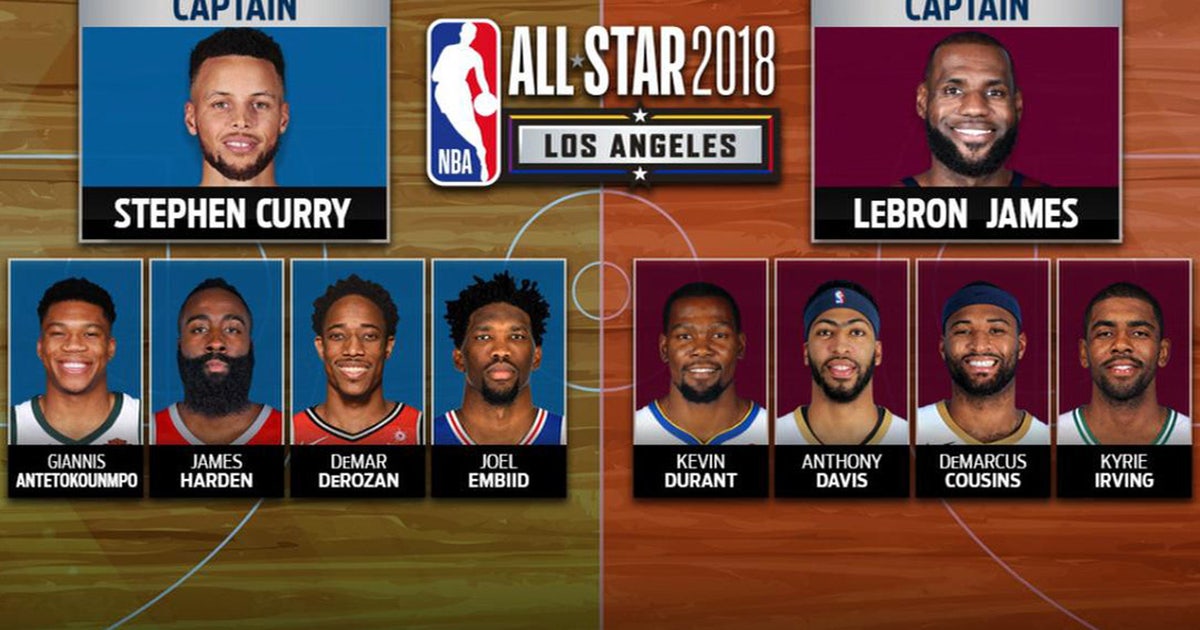 - Shannon, were you surprised by the pics?
- No. Cause I told you what was going to happen, Skip Bayless.
- And I said, you can book it that it's going to happen.
- LeBron was in the cap, Skip. There was no way LeBron could go wrong. Because you knew he was going to take KD, number one. He-- he-- that's the only guy currently playing in the NBA that LeBron feels is on his level. So, I'm trying to win this game. Skip, if you're trying to win the game, the NBA wants the players because they don't want 380 points again. They don't want what they saw last year or the last couple of years. So if you want the game to be taken serious, you take the draft serious. And that's what LeBron did. He got-- oh, he got all them Ds. He go KD, AD, Kyrie! Ah! Ooh!
- Wait, is there a D in Kyrie?
- No! I just said we got the ADs and we got KD and AD first.
- Oh, OK.
- Steph Curry most have bumped his head. I don't know what he was thinking with his draft, Skip Bayless.
- Really?
- Oh!
- Interesting.
- You-- Kevin Durant-- we got a 7' 2" guard. Who going to guard him? We got a 6' 11" center, a 6' 10" four, a 6' 8 and 1/2" three. And we got the guy that have the best handles in the NBA running the point. I don't-- all I want to know is who's guarding KD? And who's guarding LeBron? James Harden? Who got KD? Ball up. LeBron going to win.
- I mean, the point you're missing is, who's got anybody? Who guards anybody? Does anybody got anybody in the whole game? Seriously.
- Skip, I think Kyrie is putting his line up, because he got a bunch of shooters now. So I get-- I bet-- over on the prop bet, what you think? 63 for the west. Getting up 63s. Because you're not getting no rebounds. You're not getting no boards. This is what the west line up looked like last year. Cause remember, Skip? When they had KD, they had Anthony Davis, they had Boogie Cousins. And all the East had was LeBron and Giannis. So they go deep. We got this. And LeBron is trying to tell you, look here guys. I know, look, we had a painful break up between Kyrie and myself. But I'm going to put all that aside. I'm about this business. I'm about winning. And for the win, I'll do anything.
- So you're admitting, Shannon Sharpe today, that Kyrie is that bad man, right? You've been dissin' him all year. Now he's your friend again, right?
- LeBron James said--
- When you need to win, you need Kyrie!
- No. LeBron said, the way the draft board set up, and the way it played out, Kyrie was available. All of these guys are all stars. But if Kyrie was there, what we're supposed to do? Bypass him? There are two players I knew absolutely for certain would be on LeBron James' team. That's Kevin Durant and Russell Westbrook. I knew-- now, you speculate, OK. You know, if Steph went with Giannis, or Joel Embiid, LeBron would probably go AD. But I knew Kevin Durant and Russell Westbrook would be only LeBron James' squad. They are. We're trying to win. So that's what you do. You link up and you win. We're going to beat the bricks off ya.
- So LeBron is trying to win an all-star game when he doesn't really care that much anymore about winning championships? Right?
- Skip.
- I don't know.
- Skip, the man is--
- Interesting.
- He went to Miami. He linked up with two other players. Trying to win a championship. He goes back to Cleveland. He has Kyrie. They make the trade for Kevin Love. When has LeBron been about anything other than winning? Stop it, Skip. Stop hating. You mad cause we got that monster, we got that banger out there, and going to bust Steph Curry's head.
- Yeah I care about the all-stars. You know, like two days after the all-star game, you won't be able to remember who won it.
- Oh yeah you will.
- Oh, OK.
- Oh yeah--
- Cause you're going to keep reminding me?
- Because LeBron's team going to score two under.
- Really?
- Yup.
- All right. You know, we might have a case of Dew bet on this team before it's over.
- OK.
- Yeah. And I'm going to get the points--
- No, no, no, no, no, no, no.
- Yeah. Yeah, yeah, yeah.
- No, no. Hold on. Hold on Skip. What you mean, you going to get the points? That LeBron James is nobody. He's-- I mean, he's over the hill.
- Did you just hear him tout a team that sounded like the NBA all-star equivalent of 27 Yankees?
- It's the greatest starting five since the Dream Team of '92.

Should you block ads? Adblocker
Read this on FOX Sports
Others are reading